8 Down Payment Options for First-time Homebuyers
Posted by Chris Nevada on Thursday, October 20, 2022 at 7:46 AM
By Chris Nevada / October 20, 2022
Comment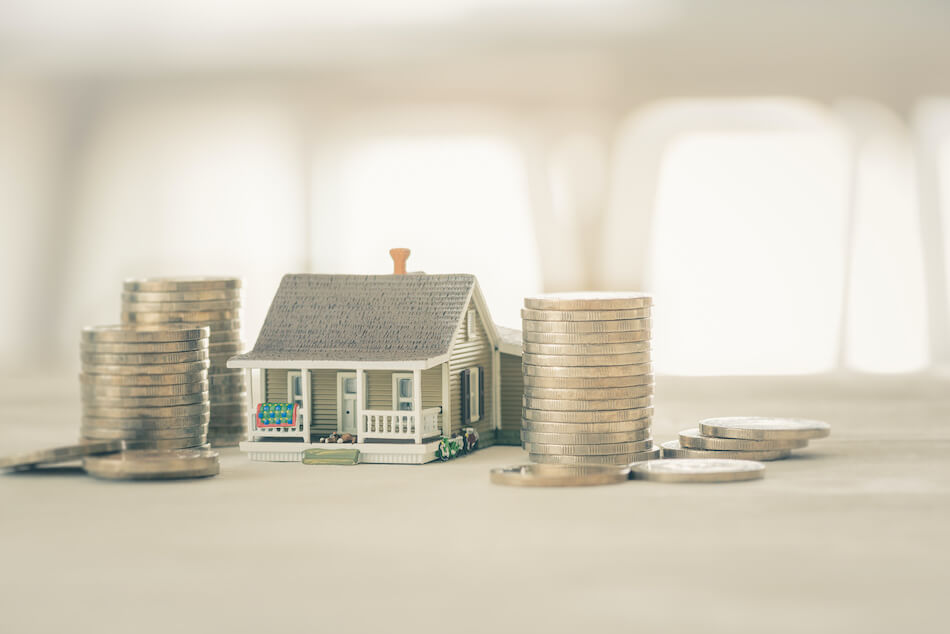 For the first-time homebuyer, down payments looms the largest out of everything needed to buy a home. Home prices have risen significantly here in Reno and several parts of the country, and many mortgages require a 20% down payment. As such, it's not uncommon to see down payments of $50,000 or higher. Fortunately, that princely sum is not always required. Read on to learn about a few different options that first-time homebuyers have for securing a down payment.
For informational purposes only. Always consult with a licensed mortgage or home loan professional before proceeding with any real estate transaction.
Conventional Mortgages: 3% Down Payment
Conventional loans with the most desirable rates typically require a 20% down payment. However, there are plenty of great conventional loans to be had with as little as 3% upfront. For example, the Conventional 97 loan, which Fannie Mae and Freddie Mac back, offers 3% down payments to customers with a credit score of 620 or better. Prospective homeowners can even fund part or all of the down payment with a gift. With a mortgage down payment of less than 20%, lenders require private mortgage insurance or PMI. The premium will be added to the monthly payment for part of the life of the mortgage.
Federal Housing Administration (FHA) Mortgages: 3.5% Down Payment
Backed by the Department of Housing and Urban Development, FHA loans require a 3.5% down payment. These work in favor of first-time owners because FHA mortgage qualifying standards aren't as rigid as with a conventional mortgage. Generally, a credit score of only 580 is good enough for the 3.5% rate. Some lenders will allow scores as low as 500 with a 10% down payment.
VA Loans: 0% Down Payment for Veterans
For veterans, there can hardly be a better deal. With a VA loan, veterans can get into a home with no down payment at all. There is a funding fee that's rolled into the monthly payment, but PMI is not required. People applying for a VA loan should ask additional questions during a home inspection.
USDA Loans: 0% Down Payment in Less Populated Areas
These are also known as rural housing loans, and like VA loans, they're zero down to qualified buyers. USDA mortgages are limited to areas of the U.S. defined as "less populated," such as rural areas and small towns. Also, they're restricted to low- and medium-income buyers. To qualify, borrowers must earn no more than 115% of the local median income.
Gifts: An Interest-Free Alternative to Down Payments
If there's a well-off friend or relative in the picture, most mortgage providers allow all or part of the down payment to be covered by a gift. The donor will have to provide documentation about their financial situation to ensure that they can afford the generosity and that the money is a bona fide gift and not a loan.
HomeReady and Home Possible Mortgages: 3% Down Payment
Fannie Mae and Freddie Mac back HomeReady mortgages and Home Possible loans. They're aimed at low-income and multi-generational households, but they're not limited to those. They're similar to conventional loans and require as little as 3% down. However, there are limits on how much of the down payment may be a gift. Borrowers may have to complete a homebuyer education class.
Crowdfunding a Down Payment
It's the 21st century, and, as in so many areas, buyers can turn to the internet to round up a down payment. Two examples:
FeatherTheNest.com is like a gift registry and focuses on engaged and newlywed couples. Donors and donees should be aware that there are hefty credit card fees.
HomeFundIt.com is an arm of the mortgage lender CMG Financial. Homebuyers must prequalify with CMG, and then they can use the website to raise cash.
State and Local Programs for Assistance with Down Payments
About 2,500 down payment assistance programs exist around the country. A Google query of "down payment assistance in [city or county]" will find them. They're from government agencies, nonprofits, and foundations. Many have home price and buyer income limits, and some are restricted to first-time buyers.
Meeting the Down Payment Challenge
With today's home prices in Reno and elsewhere throughout the state, raising the first-time homebuyer down payment is challenging, but many choices are available to meet that challenge. If you haven't looked into these, the dream of homeownership may be closer than you thought.
For informational purposes only. Always consult with a licensed mortgage or home loan professional before proceeding with any real estate transaction.
Google Reviews
⭐⭐⭐⭐⭐ "Chris is an incredible agent who always had my best interests in mind. He was responsive, conscientious, and experienced. Could not have trusted him more!" -Merrill B. on Google