3 High-ROI Home Improvement Projects
Posted by Chris Nevada on Thursday, October 20, 2022 at 11:51 AM
By Chris Nevada / October 20, 2022
Comment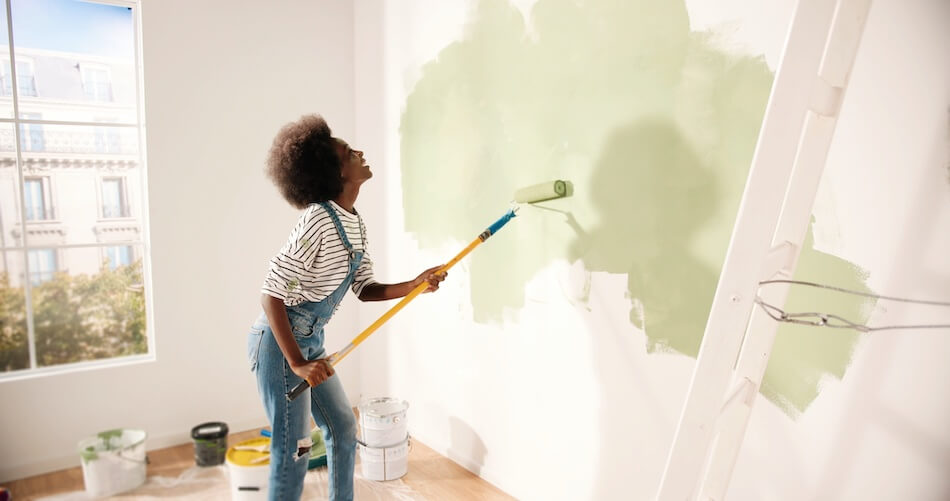 Considering a remodeling project? Before getting started, establish a list of return on investment (ROI) goals, because not all home improvements are created equal. Some add value to the home that can be recouped when selling, while others may be nice to have but are unlikely to raise the home's asking price. Anyone who wants to focus on home improvements that will pay for themselves when selling the home should know which projects to avoid. Read on to learn about three home improvement projects with a strong return on investment.
Table of Contents
Upgraded Landscaping
For homeowners looking for a better price when they sell, it's hard to go wrong with landscaping. This is one of the few home improvements that typically yields a positive return when selling the home. On average, homeowners can recoup 150% of what they spend updating a home's landscaping.
Since curb appeal is a huge factor in selling a home, choose improvements that can be seen from the road for the best return. Resodding or reseeding a lawn is a project that typically provides good returns. In an arid climate like Reno, Nevada, consider landscaping with native plants, xeriscaping, and other eco-friendly desert landscaping options to reduce water usage and maintenance requirements.
Adding new trees to the landscaping can pay off now and at the time of sale. Trees provide shade and natural cooling, which can take a chunk out of power bills. When selling, trees add between $1,000 and $10,000 to the selling price of a home.
Creating a Dazzling Entryway
Continue the strong first impression by creating a welcoming space in the entryway of the home. Upgrading to manufactured stone veneer has a return on investment of around 96%. The improvement is relatively simple but makes the front door and the surrounding area more dramatic.
Even small improvements can have a big impact. Upgrade to a metal door or one with small windows that let in additional light. Find upgraded house numbers that are visually appealing and easy to see. This often costs less than $100 but can improve the look and feel of the entry area and practically pay for itself when it's time to sell.
Minor Kitchen Remodeling
The kitchen is the heart of the home. This is the room that is one of the top choices for home improvement projects. However, contrary to what one might expect, huge kitchen overhauls don't always yield a high ROI. In fact, less costly improvements typically have a better payoff. Small projects that can dramatically improve a kitchen include:
Repainting
Refacing the cabinets and adding updated hardware
Replacing countertops
Upgrading to more energy-efficient appliances
Choosing more energy-efficient appliances is an upgrade that can start repaying itself right away. Other improvements are likely to increase the price of the home when it sells. However, on average, kitchen remodeling projects only bring in 77% of their cost when it's time to sell. Because of this, homeowners should focus on upgrades that improve their quality of life and what they are likely to get back for their investment.
Some common mistakes can reduce what a homeowner will get back from a kitchen remodeling project. Investing large amounts of money on items that will need to be replaced again in a few years is unlikely to provide a positive return. Choosing items that are too high-end can cause them to clash with the look and feel of the rest of the home, which could turn buyers off.
Improve Daily Life and ROI With These Home Improvement Projects
Most home improvement projects do not pay for themselves in full when selling the home. Rather, they are changes that make the home worth more to the owner now, that have the bonus of a price increase when you sell the home. The right home improvement project can make any house feel like a new construction home.
Homeowners should look to areas that will give them the most mileage when picking updates for their homes. For instance, old kitchen cabinets can make the room feel dull and uninviting. Refacing with a bright new finish can make the kitchen feel like a brand-new room. Adding low-maintenance shrubs to the front yard adds visual interest that can be enjoyed right away. Projects that require special permits could raise questions during a home inspection and potentially reduce the home's value—but properly permitted additions may let homeowners list a home with an extra bedroom or bathroom.
Choose the updates that will provide the most meaningful benefits, both now and at the time of sale. By making the home inviting and attractive, sellers are more likely to be able to name their dream price.
Google Reviews
⭐⭐⭐⭐⭐ "Chris is an incredible agent who always had my best interests in mind. He was responsive, conscientious, and experienced. Could not have trusted him more!" -Merrill B. on Google