6 High-ROI Energy Efficient Upgrades For Your Home
Posted by Chris Nevada on Thursday, October 20, 2022 at 6:35 AM
By Chris Nevada / October 20, 2022
Comment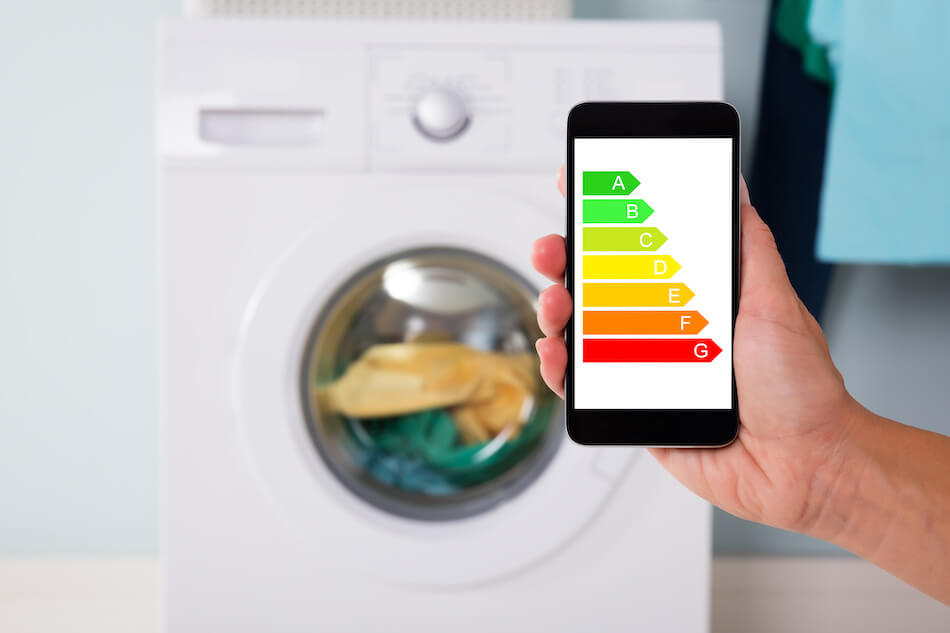 Energy-efficient upgrades for a home can net a high return on investment (ROI), boosting the home's value over time. Increasing a home's value can improve equity and potentially generate a higher price point when selling. Upgrades that help increase a home's energy efficiency may also lead to lower heat, cooling, and water bills. Ready to save build equity with a home that emphasizes sustainability? Keep reading to learn about the top high-ROI energy-efficient home upgrades.
Table of Contents
Windows Keep Savings Inside
Homes must be warm in winter and cool in summer for comfort. Old, inefficient windows make this problematic. Windows account for 25- to 30-percent of temperature fluctuation. Over time, that heat gain and loss can cost the homeowner thousands of dollars in energy bills. Vinyl windows are often the most energy-efficient choice. Look for ones with the ENERGY STAR label and NFRC certification (National Fenestration Rating Council). The latter gives detailed performance ratings for air leakage, solar heat gain, and more.
Proper Insulation and Sealing Cracks Pays Off
From the attic to walls, basement, and crawlspace, home insulation helps the HVAC system work more efficiently year-round. Poor insulation allows heat to escape during the winter, forcing the HVAC to work harder, costing more money. The same thing happens when the air conditioner runs in the warmer months. What areas should be checked for under-insulation?
Attic walls and ceilings
Ceilings (especially if there is no attic)
Around windows and doors
In crawl spaces
Basement walls and closets
Around chimneys
Under stairways
Depending on the region, the level of insulation needed will vary. The Insulation Institute has a handy chart to help assess what the home currently has and what may be required to improve energy efficiency.
Along with the proper insulation, it's essential to seal any cracks around windows, doors, chimneys, recessed lighting, wiring, and pipes. Like inefficient windows, these cracks allow air to escape and enter the home, reducing the overall energy efficiency.
Programmable Thermostats and Lights
Replace an old mechanical thermostat with a smart thermostat and enjoy the perks of a high-ROI home improvement. A basic programmable thermostat allows for consistent time control of the household temperature, so it's not heating and cooling when the space is unoccupied. A smart thermostat takes this to the next level and allows the owner to connect to a smart hub unit that may also control lights and be easily accessed from an internet-connected app on a smartphone or other device.
Smart Sprinkler Timer
A smart sprinkler timer works like a smart thermostat. It's controlled via an internet-connected app and goes beyond the basic start and stop times. These units can offer multiple zones, variable timers, and the ability to detect rain in the forecast and adjust accordingly. Look for one with a WaterSense label to ensure the unit meets EPA criteria for water-saving.
ENERGY STAR Products
ENERGY STAR products were introduced in 1992 as part of an ongoing fight to help reduce greenhouse gas emissions. Today it's possible to find the ENERGY STAR label on many home essentials, from computers to water heaters and kitchen appliances.
Top products available with the ENERGY STAR rating include but are not limited to:
Large kitchen appliances: refrigerators, dishwashers, ovens, stand-alone freezers
Small appliances: microwaves, toaster ovens, toasters
Ceiling fans
Washer and dryers
Furnaces and air conditioners
Water heaters
Look for the ENERGY STAR label on the appliance for the specific details regarding that product's energy savings. These upgrades typically offer a high ROI for home value, especially when listing the property for sale.
Solar Water Heater
A solar water heater has the potential to save a home approximately 50- to 80-percent in water heater energy costs, according to Energy.gov. This significant drop in water heater energy costs typically offsets the installation price, earning it a high ROI rating as an upgrade. In addition, some homeowners may qualify for a tax credit after installing a solar water heater.
Boost Property Value with Energy Efficiency
Upgrades to a home should offer some level of ROI. However, the ones that increase energy efficiency typically provide much more. An energy-efficient upgrade may not only help save money on monthly bills, but it may add to the overall value and become a key selling point if and when the property goes on the market here in Reno.
Google Reviews
⭐⭐⭐⭐⭐ "Chris is an incredible agent who always had my best interests in mind. He was responsive, conscientious, and experienced. Could not have trusted him more!" -Merrill B. on Google