10 Costs to Consider When Becoming A Real Estate Agent
Posted by Chris Nevada on Monday, January 31, 2022 at 9:56 AM
By Chris Nevada / January 31, 2022
Comment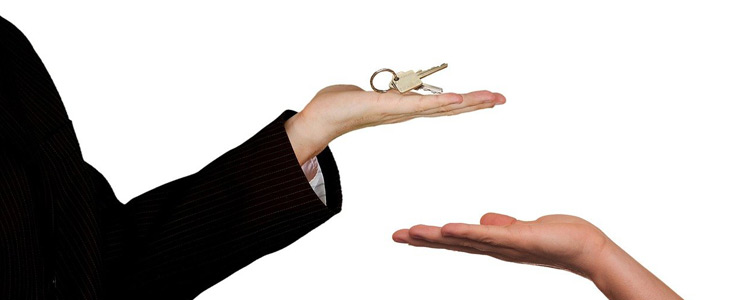 There are many reasons people gravitate towards a professional career in real estate, especially here in Reno. It can provide a pathway to financial freedom, opportunities to meet new people every day, and being the one to help a person find their dream home. Seeing the smile that can light up a room can bring anyone much joy in their career.
More reasons include the flexibility of being a real estate agent; still being able to drop the children off for school or eating dinner with your partner can be important to many people, and being an agent will often allow for this to be possible.
Like any career, there are costs associated that include school, gas for commuting and more. Here are the 10 costs to consider when becoming a real estate agent.
Table of Contents
1. Fingerprint Submission
Submitting your fingerprints to the department of safety is a mandatory step while completing your real estate license. Applications will need to go to a state-approved fingerprint vendor which can be found online. It is important to note that fingerprints will expire after six months so submitting these should be high on the property list.
Applications for fingerprints can take a few months so it is important for the individual to get started as quickly as possible. This will help avoid any unwanted barriers when applying for the license after exams are completed.
2. Pre-Licensing Courses
Estimated Cost- $200-$400
The state of Nevada requires its recipients to take the required pre-licensing courses before their real estate licensing exams. Courses consist of 120 hours which will teach students about the following:
Real property ownership
Land use controls and restrictions
Deeds and title transfer
Real estate contracts
Real estate agency
Estimating value
Real estate practice
Property disclosures
Real estate financing
Real estate math
Nevada real estate license laws and rules
Students will want to ensure success in these courses in order to do well on their final exams, which are mandatory for a license to be issued.
3. Real Estate Exam Prep
There are a number of online courses to help individuals better prepare for their real estate licensing exams. Taking dynamic practice exams an unlimited number of times to help retain the correct information. Recipients of the prep classes are able to review each test to know which areas could use improvement and the areas that are mastered. This allows them to take necessary notes and practice areas of focus as many times as deemed necessary to become ready. There are plenty of online prep courses such as the ones offered through CE Shop.
4. Licensing Exam & Application Fees
In order to obtain a license with the state, a passing exam is required. Once registration is complete with Pearson Vue, the individual can take their exam. It is important to take note that a 75% or higher grade is needed to pass. People who don't come out successfully are eligible to do a makeup test, however with that comes added fees.
Once the final exam is complete with a passing grade it is time to submit an application for the license which will cost roughly $125.
Make a checklist of the items that are needed to be allowed to sit in on the exam. The checklist should look like this:
Fingerprint card
Certificate of completion for the pre-licensing courses
Proof of age with photo ID (18 years of age or older)
5. Brokerage Fees
Estimated Cost- $25-$500/month
A part of the process of becoming a real estate agent is shadowing a local broker. This is essentially allowing a person to work under a professional for several years.
The broker that is being shadowed is usually responsible for the day-to-day cost of keeping the office up and running. These costs include printing costs, internet and more.
A newly licensed agent will be paying a desk fee in order to stay and maintain the services being offered by the office.
6. Membership Fees
Estimated Cost- 200+ a year
Similar to other professions, there is an annual cost for a membership such as the membership with the National Association of Realtors. However, this membership isn't mandatory but the state in which you are licensed will require its agents to be part of their local board.
7. Ongoing Business Cost
Ongoing costs will include a variety of things like keeping up with legal regulations which will require continuing and ongoing education. Other continuing education courses may include Risk Management for Brokers, Ethics in the Age of Distribution, education homebuyers and a number of others. Check out more continuing education classes here.
Keeping up with monthly utilities which include gas, electricity, water. More monthly costs such as a cell phone plan; agents are on the go a lot so a cell phone is needed for the ongoing calls from clients or other brokers.
When dealing with residential real estate, registering for multiple listing services is usually required. This is an organization with a suite of services that offers brokers an opportunity to establish contractual offers of corporation and compensation between brokers. This will also represent the sellers under a listing contract which allows for information to be shared amongst other brokers.
It is also important to remember that once established as an agent and forming a business, there will be costs associated with the business such as business licenses and permits from the city.
8. Marketing
Estimated Cost- $1,000+/year
Similar to many new businesses, adding marketing costs to the start-up budget is important. Marketing is used for building and engaging an audience. More benefits of marketing include:
Higher sales and reputation; By using transparent communication strategies and advertising mixed with audience engagement, businesses can build themselves a great reputation.
Data and metrics; learning more about the targeted audiences is important to any business when building a strategic plan.
Earning trust from the public.
More of the marketing budget will include business cards, signage, brochures, direct mail letters and more.
9. Errors and Omission Insurance
Errors and omission is a type of insurance for all kinds of businesses. This is liability insurance designed to protect the liability in connection with the rendering of any professional service. It is important to have this type of insurance in times of accusations of neglect by a third party.
10. Leasing
Estimated cost- $1,000-$3,000/month
After successfully completing the required time with a broker as a new agent, some people may choose to venture on their own. A business owner will need to find a commercial property to lease (unless they decide to buy).
Finding a commercial property is a job on its own and will involve checking market rents, hiring a lawyer, understanding your costs and more. It is also important to budget for some sort of tenant insurance to cover any unwanted damage and repair costs.
Get to know the building owner before making a decision; they will be a landlord, the same as if one were to rent a residential home. Ask questions such as rules that will need to be followed. Before signing any documents, take a stroll through the neighborhood; many businesses around? What do the demographics of the neighborhood look like etc.
Once an individual has taken all the required courses and is eligible to receive their license they can get to work and start enjoying their new career choice. A career that keeps many people happy, and brings new friendships, business partners and more.
Google Reviews
⭐⭐⭐⭐⭐ "They provided many options for us to look at that fit our wants and needs. We ended up with *the* perfect home! Relocating from Vegas to Reno can be stressful, but they took charge and made it as easy as possible for us." -Nicole O. on Google
⭐⭐⭐⭐⭐ "Would highly recommend to anyone in the market to buy a house in the Reno area!" -Jenn E. on Google
⭐⭐⭐⭐⭐ "We moved from SoCal to the Reno area and our realtor and her Nevada Real Estate Group were fantastic! This realtor went above & beyond for us!" -Bill L. on Google
⭐⭐⭐⭐⭐ "Chris is an incredible agent who always had my best interests in mind. He was responsive, conscientious, and experienced. Could not have trusted him more!" -Merrill B. on Google
⭐⭐⭐⭐⭐ "This team was very genuine and eager to find us the right home. They were always there for us when we had any questions or concerns and were extremely helpful during this process. We feel truly lucky to have worked with this real estate group and would recommend them to anyone who has any real estate needs!" -Andrew H. on Google
⭐⭐⭐⭐⭐ "If you are looking to buy or sell real estate look no further! This team has extensive knowledge & will go the extra mile for all your needs. I highly recommend the Nevada Real Estate Group." - Katrina K. on Google