10 Things You Need to Buy A Home Today
Posted by Chris Nevada on Thursday, October 20, 2022 at 4:14 PM
By Chris Nevada / October 20, 2022
Comment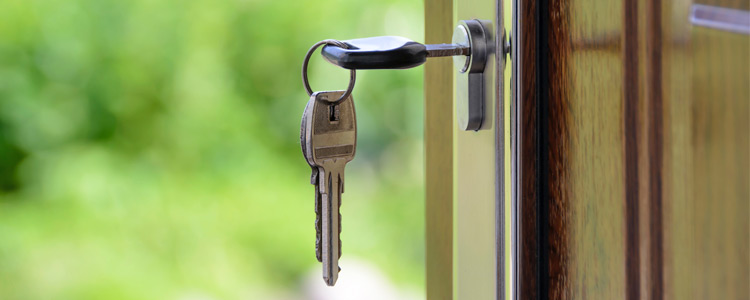 The decision to buy a house is an exciting time for the family, the newlyweds, or young business professionals. There are things to do before buying a home, like the obvious, finding your new home. What about the process as a whole? There are many steps involved when making a purchase as big as this one, and with that being said, here are the 10 things you need to buy a home in Reno today.
Table of Contents
Down Payment
It is the norm for people to pay some sort of down payment on bigger purchases like a new house. Whether this is your first time buying or third, a down payment is a must. Down payments are essential for the loan holder to assure the lender there isn't a risk when lending you money.
For a conventional loan, you will need 20% down. VA loans (loans for someone serving, or who has served, or the spouse of someone serving) and FHA (Federal Housing Association) are two other types of loans people can apply for if they qualify.
Veterans can apply for the VA loan, which will require no down payment but instead, you pay a one-time VA funding fee. Whereas if you were to receive the FHA loan, you are responsible for paying a down payment of 3.5%.
The average cost of a home in Nevada is around $320,203, so if we use this number, we can break down the payments to see the amount you would be paying with each loan.
VA=0% percent down, which is easy, 0 cost to you for your down payment.
FHA=3.5%, if your house is the average cost, the future homeowner will need roughly $11,207.
The conventional loan at 20% will have a down payment of $64,041.
In order to qualify for an FHA loan, you need to meet the following requirements:
A FICO score of 500-579 will get you a 10% down payment. If you have a FICO score of 580 or higher, you will be able to get yourself the 3.5% down
Verify you have been employed in the last two consecutive years
Proof of pay stubs, income tax, and bank statements
Your loan must be used for your primary residence
The home must be approved by an FHA appraiser and meet the HUD guidelines
Your monthly mortgage payments will not exceed 31% of your gross monthly income
Your monthly mortgage plus monthly debt payments should not exceed 43% of your monthly income
You have not claimed bankruptcy in the last 12 months, and if you have, you will need to wait another two years to apply for an FHA loan.
Credit
A good credit score is a key to finding yourself a loan from just about any lender, but you don't want to allow your score to drop before the closing date. Having a drop in your credit rating can keep you from closing. Once you have been pre-approved, refrain from opening any new credit accounts. If you have any accounts that have been open for a long time, keep them open; closing them could harm your credit. People have credit card debt at times, and if this is the case for you, you will want to maintain your payment schedule, no late payments.
Real Estate Agent
As a buyer, finding a great real estate agent is crucial. They don't only find you the perfect home that meets all your wants and needs, but they can recommend lenders, lawyers, and escrow companies. Your realtor wants to see you find the perfect place to call your own; they will make sure to find you the best deal.
When looking for the perfect realtor, consider the following:
Years of experience in the field
How many houses have they sold in the last year?
Do they have experience in your price range and neighborhoods?
Check out their reviews and complaints if applicable
You can have a few agents to choose from. This is their job, and you are kind of their employer, so if you have a few good potential realtors, bring them in for an interview to ask essential questions, such as the ones listed above. Focus on the experience with your price range and neighborhoods you want to look in. You can also go for a "test drive" with the potential agents. Take them to a showing; nothing is saying you need to sign a buyer's agency agreement before having them show you a home.
Mortgage
A home buyer will want a letter of pre-approval before starting their search. In some cases, you will have the seller refuse to show someone their house if they can't provide them with their letter. Knowing what you have to spend on your future house will allow you to look at homes within your budget.
Lender
Unless you have enough money saved to buy a house upfront, you will need a lender. Lenders can come directly from banks and credit unions, or you can opt out for a mortgage broker who is a licensed professional that connects you with potential lenders. Your broker can get you rates you may not get when working directly with a bank on your own. However, they could be biased to some lenders, so it is important to do your research and ask important questions. You will also want to ask about their fees and if there are any down payments.
Home
Start your house search by first determining the location and price range. Do you want a new build or a 19th-century house with recent renovations inside? Some of the critical questions to ask yourself. Another good question to ask yourself, what are the perks and amenities like in the neighborhoods you are looking at. Once you have the basic questions answered, you can start the search.
Bring a checklist to each showing stating all the features you may want, like a pool or a new roof. While paying attention to the desired characteristics, check for red flags and either make a mental note or have a separate note pad to write anything down you may notice. If you have your sales agent alongside you, they will also be making a mental note of all the same things, so don't stress too much.
Inspection
Once the seller accepts your offer, having inspections done will ensure you won't purchase a house that needs significant repairs. However, if repairs are required, the potential buyer can negotiate the price if they want to move forward with the sale. When hiring an inspector, you want to make sure they will be looking at the following:
Roof
HVAC system
Foundation
Electrical system
Plumbing
If the home has a septic system, have your inspector check it out for any potential issues. When buying a home in Nevada, it is suggested you also do Radon testing, as well as Termite testing. These tests aren't required by law; however, these tests may be mandatory if you are receiving an FHA or VA loan.
Insurance
Insurance is a must when you are a homeowner. Having insurance protects you when things like floods and fires happen or other natural disasters. When you buy a new house, transferring over insurance from one property to the next is simple. If this situation pertains to you, give your insurance agent a call or email and request a new policy agreement.
Ask your real estate agent if they have recommendations on an Insurance Agent if you are a first-time homebuyer.
Real Estate Lawyer
Many home buyers and sellers will use a real estate lawyer due to the complexity of things that are involved. Your attorney may draft up the deed to the house, as well as negotiate deals and contracts. More responsibilities include researching the zoning law issues while handling property management and any real estate investing. If there is a reason the client ends up in court over real estate handlings, your lawyer will be the one to represent you.
Finalizing
You have your down payment and have been pre-approved for your mortgage. You found your agent, lawyer, and the right home for you; you have even found yourself a lender and had your future house inspected, but what's next? The next step in the buying process is the closing which includes a lot of paperwork. Other possible things included in the closing may be home appraisal and doing a title search. A title search will make sure no one else other than the current seller has claimed the property.
While we know buying a new house can be a time full of emotions, good and bad, we want you to have as many good emotions as possible. Don't stress over how long it may be taking or all the things you need to do. In time, it will all come together.
Congratulations on your new home!