Moving To and Living In Dayton, Nevada: The Definitive Guide [2022 Edition]
Posted by Chris Nevada on Sunday, January 31, 2021 at 11:12 AM
By Chris Nevada / January 31, 2021
Comment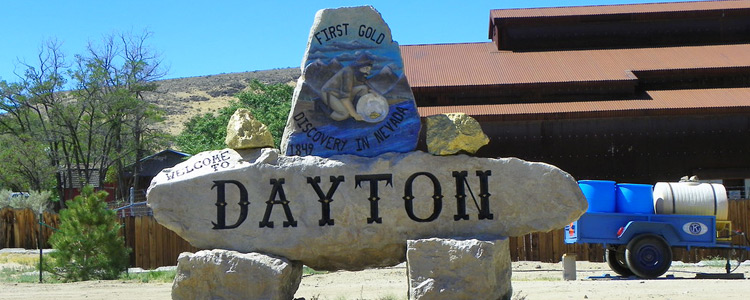 Dayton is a beautiful and historic unincorporated community which is located in Lyon County, Nevada. Home to roughly 9,300 residents and technically a census-designated place, Dayton is the site of the state's first settlement. Located in a bend of the Carson River and the Western end of the Twenty-Six Desert, Dayton is a warm and welcoming area that has attracted buyers from all over.
This guide aims to highlight all of the amazing aspects of Dayton and what life may look like for those who move to and reside in the community. It will touch on topics such as the excellent school systems, many beautiful recreational opportunities, and options for housing, shopping, dining, and entertainment.
Speak With A Dayton, NV Real Estate Agent
Looking to move to Dayton? Speak with one of the experienced real estate agents at The Nevada Real Estate Group. They'll be able to assess your needs and help you find the perfect home for you and your family in the most desirable Dayton neighborhood to suit your needs. Contact our office today.
View All Dayton Nevada Neighborhood Homes For Sale >>>
Table of Contents
History of Dayton, Nevada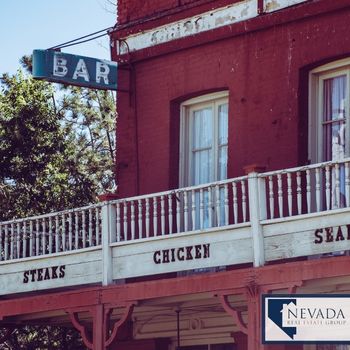 Steeped in history, Dayton is the first Nevada settlement. Once called "Ponderers Rest", the area was originally a site for travelers to stop and decide to either follow the river south or carry on west.
In the late 1840s, Abner Blackburn discovered a gold nugget in the nearby Gold Creek and the area quickly drew in gold miners from all over. Throughout the 1850s, Dayton was a commercial hub serving the miners throughout the area. While California was taxing Chinese miners, Nevada was not, therefore many would head to Dayton to avoid the tax. By 1860, the area was referred to as "China Town" as it was almost fully occupied by Chinese miners.
In 1861, the town was officially named "Dayton" and more residents returned to the area as there was profit to be made when supplying materials and goods to nearby miners. Within a stretch of about 5 years, Dayton went from about 78 residents to over 2,500. The town was flourishing until a devastating fire drastically reduced its size.
With a population that hovered around 500, the town lost its designation as the Lyon County Seat. It took over 60 years for Dayton to surpass the population peak of 2,500 residents which is recorded in 1865.
In 1961 the town made a name for itself by being the site for the film "The Misfits" which was the last film of stars Clark Gable and Marilyn Monore, however, it wasn't until nearly 30 years later, in 1990 that the town had a substantial amount of growth.
Today, Dayton is a charming and historic community that, though heavily rooted in the past, has a solid view of the future.
Real Estate Market
Real Estate in Dayton is ideal for a wide range of buyers. The market is filled with beautiful homes of various sizes and styles. The majority of homes for sale in Dayton are single-family, detached properties. There are a selection of mobile homes as well as townhomes which are also dotted throughout the community offering plenty of space and a reasonable price tag.
Regardless of your wants and needs, Dayton's real estate market is sure to impress. Stunning country estates, sprawling ranches, cozy bungalows, and more offer beautiful homes perfect for first-time buyers, downsizers, and upgraders.
Dayton buyers enjoy great value when looking for homes for sale. A large portion of homes for sale in the area is under $500K, which many options are even lower, under $300K. This allows great opportunities for first-time buyers to enter the market.
Like many Nevada cities, the land is abundant in and around Dayton. Buyers wishing to purchase a property to build their dream home will have ample choices with lots found both in town and in rural locations.
View All Dayton Nevada Neighborhood Homes For Sale >>>
Stunning Neighborhoods in Dayton, NV
Though a small community, there are still a few neighborhoods and subdivisions which offer unique real estate opportunities and atmospheres. Primarily made up of single-family homes, most of Dayton's neighborhoods are traditional suburban areas that cater to both empty nesters and families.
Though not designated by names, there are a few different areas in Dayton that divide the town. Primarily residents live on one or the other side of the Lincoln Highway, which cuts Dayton in half or slightly northeast of the "downtown" area.
Speckled throughout Daytona are lovely subdivisions which offer up quiet and safe streets and friendly neighbors. The majority of the neighborhoods are small and tight-knit. A popular area includes the communities which surround the Dayton Valley Golf Course. Offering lovely views and scenic greenery, the golf course section of town is a sought-after area.
So Much To Do Outdoors in Dayton, NV
Dayton offers residents a plethora of fun things to see and do regardless of age. There are a number of outdoor activities which span from golf to hiking for homeowners to take advantage of.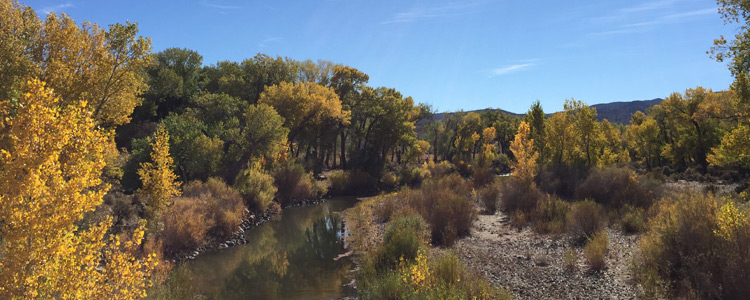 Dayton State Park
Dayton State Park is a 152-acre public park located at the foot of the Virginia Range. A picturesque area, Dayton State Park is nestled along the banks of the Carson River. Along with the many miles of trails and acres of open space, the park is home to the remains of the Rock Point Mill which was built in 1861 during the height of mining. Enjoy a day with family or friends hiking, camping or simply enjoying the beautiful scenery.
Dayton Valley Golf Course
Considered a premier Northern Nevada golf course, Dayton Valley is an Arnold Palmer-designed course that offers spectacular greens and stunning views. 18 holes of magnificent golf are accompanied by a slew of top-tier amenities. One trip to the immaculate course and you will quickly understand why Golf Digest has given it 4 ½ stars in their "Places to Play'' ratings.
Rockpoint Mill & Reservoir
Located next to Gold Ranch Casino is the site of the old mill which was built in 1861. The old mill once was home to 40 stamps that crushed up silver and ore which were carried from Gold Hill. Wander through trails and the ruins while taking in a bit of the area's rich history.
Further recreation opportunities in Dayton include:
Dayton Disc Golf Course
Mark Twain Park
River Park
Dayton Valley Dog Park
Acres of public lands surrounding the town
For indoor entertainment, many residents enjoy trying their luck at the Gold Ranch Casino. Dining and entertainment are a one-stop-shop at Gold Ranch Casino which is filled with games, slots, and tasty food!
A Strong Focus on Education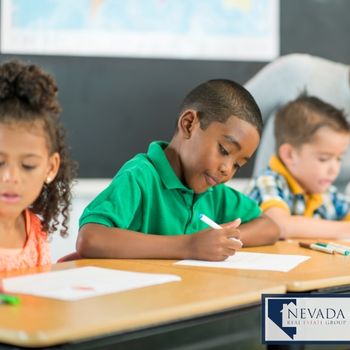 Dayton, Nevada's education system is administered by the Lyons County School District. The district serves the entire county and is home to 18 schools dotted throughout. There are four public schools located in Dayton, including:
Dayton Elementary School | 285 Dayton Valley Road, Dayton, Nevada
Offering education to students from pre-kindergarten through grade 6, Dayton Elementary School is a well-rated institute. There are approximately 508 students who attend throughout the year which makes for a low teacher-to-student ratio of just 16 to 1.
Sutro Elementary School | 190 Dayton Village Parkway, Dayton, Nevada
Located on the north end of town is Sutro Elementary School. 430 students from pre-kindergarten through grade 6 attend the highly ranked school which has a teacher-to-student ratio of 15 to 1.
Riverview Elementary School | 1200 Ferretto Parkway, Dayton, Nevada
Riverview is located in the northeastern section of Dayton and serves approximately 450 students from pre-kindergarten through grade 6. With 25 full-time teachers employed at Riverview, students have a teacher-to-student ratio of 1 to 18.
Dayton Intermediate School | 315 Dayton Valley Road, Dayton, Nevada
Welcoming students for grades 7 and 8 is Dayton Intermediate School. The well-rated middle school is home to roughly 346 pupils who enjoy the tight-knit atmosphere, extracurricular activities, and safe learning environment.
Dayton High School | 335 Dayton Valley Road, Dayton, Nevada
Dayton High School offers excellent education to students for their final 4 years of school - grades 9 through 12. Students from the area enjoy the many courses, classes, and programs offered by Dayton High as well as the exciting extracurricular which include sports, clubs, and more.
View All Dayton Nevada Neighborhood Homes For Sale >>>
Dining and Shopping For All
Dayton is home to a handful of dining and shopping opportunities that meet the needs of its residents. From everyday needs to one-of-a-kind finds, the town is filled with locally owned and operated businesses.
Filling the downtown district are stores, restaurants, and services. Some of the amenities located in Dayton include a Post Office, financial institute, discount store, clothing shops, auto parts and services, Grocery stores, and much more.
Dining options vary in Dayton, sure to impress even the pickiest of eaters. The town offers tasty and friendly restaurants which quickly make first-time visitors into regulars. Some of the popular choices in Dayton include:
1st and 10 Bar & Grill | 240 Dayton Valley Road, Dayton, Nevada
Serving up a wide selection of popular bar and grill grub, 1st and 10 offers lunch and dinner seven days a week. Looking to enjoy breakfast or brunch? The restaurant serves delicious breakfast options on the weekends - Friday to Sunday.
Road Runner Cafe | 130 Douglas Street, #130, Dayton, Nevada
Open daily for breakfast and lunch, Road Runner Cafe is a family-owned and operated business. Tasty food is on par with the friendly and warm atmosphere offered.
The 101 Bar & Grill at Dayton Valley Golf Course | 240 Dayton Valley Road, Dayton, Nevada
Known for mouth-watering "taco Tuesday", the 101 Bar & Grill was first opened to the public in 2005. Since then the restaurant has been impressing visitors with the many delicious meals served. Whether grabbing a bite to eat after a round or simply heading over for a meal, 101 is sure to satisfy.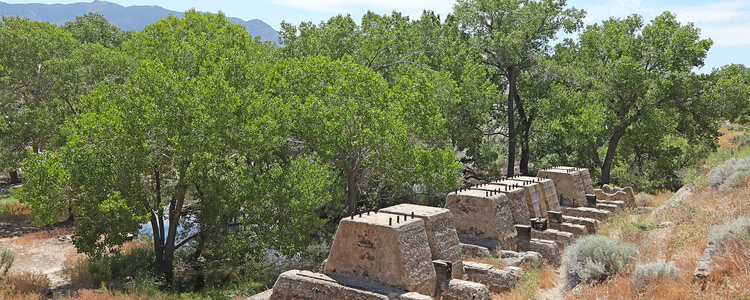 Dayton, Nevada is a scenic and charming community that enjoys a peaceful atmosphere. Residents are attracted to the town for its friendly nature, ideal location, and reasonable real estate opportunities. From families to singles, Dayton is filled with a diverse population who take pride in their safe and welcoming community. In the market for a quiet town? Dayton is the place to be!
Looking To Move To Dayton, NV? Speak With Our Expert Real Estate Agents
Looking to purchase a home in Dayton? Allow our Reno real estate experts to guide you when purchasing your new property or the sale of your current Dayton residence. As local real estate agents, we have insider knowledge of the dynamics unique to Dayton, Nevada, real estate.
Contact Nevada Real Estate Group at eXp Realty, LLC to learn more about representation for buyers and sellers. Preparing to sell your Dayton home? View our market analysis page for a home value estimate within moments.
View All Dayton, Nevada Homes for Sale
Google Reviews
⭐⭐⭐⭐⭐ "They provided many options for us to look at that fit our wants and needs. We ended up with *the* perfect home! Relocating from Vegas to Reno can be stressful, but they took charge and made it as easy as possible for us." -Nicole O. on Google
⭐⭐⭐⭐⭐ "Would highly recommend to anyone in the market to buy a house in the Reno area!" -Jenn E. on Google
⭐⭐⭐⭐⭐ "We moved from SoCal to the Reno area and our realtor and her Nevada Real Estate Group were fantastic! This realtor went above & beyond for us!" -Bill L. on Google
⭐⭐⭐⭐⭐ "Chris is an incredible agent who always had my best interests in mind. He was responsive, conscientious, and experienced. Could not have trusted him more!" -Merrill B. on Google
⭐⭐⭐⭐⭐ "This team was very genuine and eager to find us the right home. They were always there for us when we had any questions or concerns and were extremely helpful during this process. We feel truly lucky to have worked with this real estate group and would recommend them to anyone who has any real estate needs!" -Andrew H. on Google
⭐⭐⭐⭐⭐ "If you are looking to buy or sell real estate look no further! This team has extensive knowledge & will go the extra mile for all your needs. I highly recommend the Nevada Real Estate Group." - Katrina K. on Google