The Top 3 Places to Live in Fernley, NV
Posted by Chris Nevada on Monday, December 5, 2022 at 7:15 AM
By Chris Nevada / December 5, 2022
Comment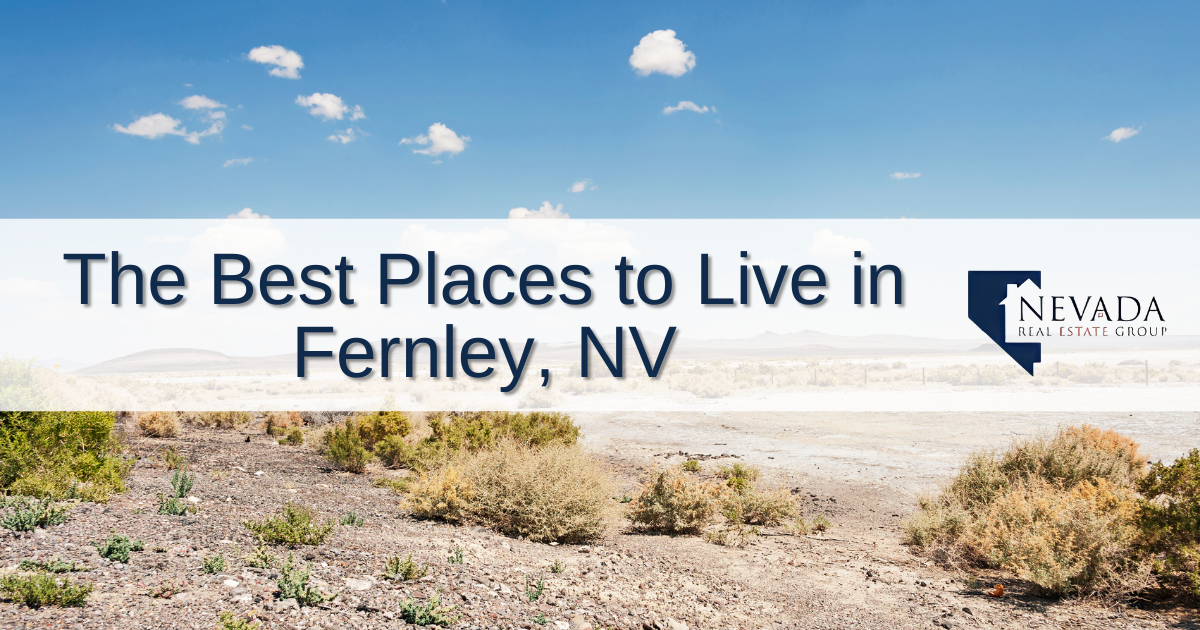 The Top Places to Live in Fernley
Are you considering a move to Fernley, Nevada?
Fernley is Nevada's newest municipality, the city hall officially opened for business on July 1, 2001. At that time the State Demographer estimated 9,529 residents in the rapidly growing northern Lyon County community.
Fast forward almost twenty years and Fernley is a strong community with a growing population of approximately 22, 895 as of the latest census (2020).
Fernley was established in 1904 as primarily an agricultural and ranching community. The city is considered culturally and demographically diverse while retaining a strong presence of its blue-collar and agricultural roots.
The homeownership rate in Fernley is 68.9%, with 8,651 housing units, ranging from condos & luxury homes in the suburban settings to horse properties & homes with acreage in the surrounding agricultural areas.
The Best Places to Live in Fernley, NV.
Living in Fernley
Residents often say the best thing about living in Fernley, Nevada is the friendly, small-town lifestyle.
Living in Fernley is all about the small-town lifestyle, while still being only a half-hour drive away from larger cities like RenoSparks via Interstate 80.
Fernley offers many new housing developments, numerous churches, and civic groups. Livability & cost of living are two major reasons why residents enjoy living in Fernley.
The business sector in Fernley ranges from multi-national companies to micro and home-based businesses. Transport, storage, and distribution are the largest industry employers. According to the City of Fernley website, the city is set to be the distribution epicenter for the state and will continue to grow in importance with volumes of freight increasing over the next 30 years.
Manufacturing is the second largest employment sector in Fernley, here are some of the most notable:
Agru America, Inc.
Nevada Cement Company
Allied Signal, Inc.
Sherwin-Williams Company
Trex Company, Inc.
UPS Worldwide Logistics, Inc.
Lowe's Companies, Inc.
Wal-Mart Stores, Inc.
Fernley is also located about 18 miles from the Tesla Gigafactory site and 30 minutes from the Reno-Sparks metropolitan area, home to several other Fortune 500 companies.
Commute Times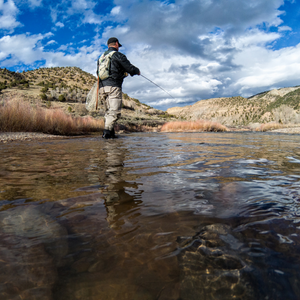 But Fernley isn't all about work. Many residents take advantage of the limitless outdoor pursuits such as fishing, hunting, boating, camping, mountain biking, rock climbing, hiking, and lots of open land for ATV enthusiasts.
Fernley has 10 community parks, including basketball courts, tennis courts, a skate park, lighted baseball and softball fields, and rodeo grounds. And if you're into golf, Desert Lakes is a semi-private 18-hole golf course challenging to even the best players.
Fernley also boasts one of the most popular 4th of July celebrations in Northern Nevada.
Moving to Fernley
Many families & individuals moving to Fernley quickly come to find that June, May, and September are widely considered the most pleasant months in the area, weatherwise.
Compared to the rest of the country, Fernley's cost of living is 2.9% higher than the U.S. average.
While some areas can be higher than others on a state and federal level, the overall average of housing costs, utilities, grocery items, transportation, health care, and miscellaneous goods and services is less expensive.
According to bestneighborhood.org, the most desired areas tend to be in the northern parts of the city, while more affordable homes are in the southern regions.
Median house prices in Fernley, NV are $302,681, meaning Fernley homes are less expensive than the US median of $376,286.
Is Fernley a Good Place to Live?
"Steeped in history and western lore, Fernley is a great place to live, work, and play." - cityoffernley.org.
Of course residents of Fernley, NV consider it a great place to live, with the small-town feel, easy access to industry & high-quality employment, along with the mixture of agriculture and outdoor recreation opportunities, it's no wonder.
So let's explore some of the specific neighborhoods in more detail to see what neighborhood in Fernley is the next place you'll call home.
Fernley Schools
Fernley is part of the Lyon County School District (LCSD), as are all of the neighborhoods we'll list below.
Check out our recent blog post for more information about the seven top-ranked Fernely schools serving K-12th grade.
The Top Neighborhoods in Fernley, NV
Silverland Estates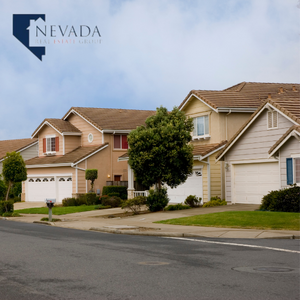 Silverland Estates is more of a suburban neighborhood in Fernley, NV, offering an assortment of beautiful affordably-priced properties of varying sizes.
Housing floor plans in Silverland Estates range from three unique architectural styles with options of three or four bedrooms and two or three bathrooms.
Standard features include a Whirlpool appliance package, luxury plank flooring, and decorative light fixtures.
As opposed to Argo, Silverland Estates has amenities like shopping, recreation, & entertainment close by.
Fernley Village Marketplace is a convenient shopping center on Interstate 80 with a neighborhood Raley's, Pizza Factory, Steve's Homemade Ice Cream, and Renown Health Urgent Care.
Across West Newlands Drive, you can find the Ranch House Restaurant inside the Silverado Casino, a Fernley favorite for more than 25 years.
Fernley Out of Town Park - and Dog Park is an expansive recreational area featuring baseball, softball, & soccer fields, a playground, and even a rodeo arena.
View All Homes For Sale in Silverland Estates, Nevada
Argo
The hamlet of Argo has wide open spaces, fewer people, and lots of area to offer. Argo sits close to Darwin, and Desert, about 3 miles east of Fernley.
If you like the freedom of the open range, you may consider searching homes for sale in Argo & the surrounding Darwin area.
View All Homes For Sale in Argo, Nevada
With the proximity of Argo to Darwin, the area is unique considering nearly all of its residential real estate was constructed between 1970 and 1999, according to NeighborhoodScout.com.
With only 41 people per square mile living here, Argo is less crowded than 90.7% of America.
Hazen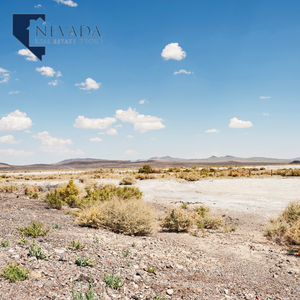 Yet another distinctly different neighborhood that makes living in Fernley so unique, Hazen is located in Churchill county.
If you drive by Hazen, you might not know you missed it.
Located about a dozen miles east of Fernley, this tiny town has just a handful of residents - but plenty of acreage for sale.
The town, named for William Babcock Hazen, an aide to General Sherman in the Civil War, started as a stop on the Southern Pacific Railroad.
Hazen was then established as a tiny town in 1903 as a tent city to house the men working on the canals of the Newlands Irrigation Project.
Legend has it that Hazen was the true Wild West and was home to a surprising amount of violence, crime, and tragedy.
You can read more about Hazen's crime-ridden, wild west history in this story by the Reno Gazette-Journal.
View All Land For Sale in Hazen, Nevada
View Current Fernley Real Estate Listings & Homes for Sale
When determining the best place for your family to live in Fernley, NV, you can count on a diversity of landscapes, and a welcoming community, surrounded by all the great outdoors has to offer.
Google Reviews
⭐⭐⭐⭐⭐ "Chris is an incredible agent who always had my best interests in mind. He was responsive, conscientious, and experienced. Could not have trusted him more!" -Merrill B. on Google
⭐⭐⭐⭐⭐ "This team was very genuine and eager to find us the right home. They were always there for us when we had any questions or concerns and were extremely helpful during this process. We feel truly lucky to have worked with this real estate group and would recommend them to anyone who has any real estate needs!" -Andrew H. on Google
⭐⭐⭐⭐⭐ "If you are looking to buy or sell real estate look no further! This team has extensive knowledge & will go the extra mile for all your needs. I highly recommend the Nevada Real Estate Group." - Katrina K. on Google