MUST Read Before Moving Or Living In Sparks, Nevada - Definitive Guide
Posted by Chris Nevada on Monday, November 7, 2022 at 6:10 AM
By Chris Nevada / November 7, 2022
Comment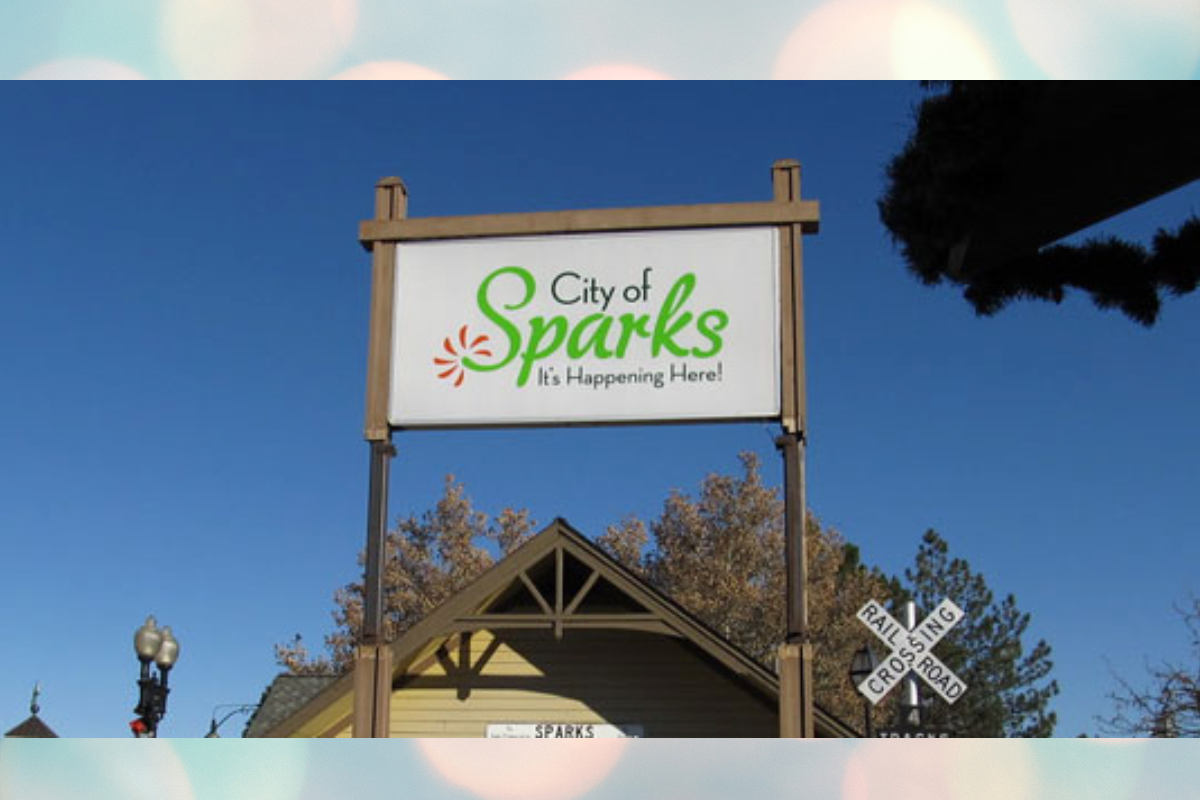 The city of Sparks is often linked to the city of Reno. The two boundaries can seem a bit blurred, but they are two separate cities. Located along the Truckee River, Sparks can be found in Washoe County of northwestern Nevada. The city is home to approximately 105,005 people of all ages and ethnicities. The city got its start as a major part of the Nevada railroads and has since gotten the name of Rail City, of The City of Promise. Sparks is one of the top places to live in Nevada, as it allows residents to enjoy the urban lifestyle while not being as crowded as the bustling Las Vegas or other densely populated cities. The surroundings of Sparks consist of beautiful natural resources, allowing locals to enjoy the beauty of nature in their very own backyards.
Speak With A Sparks, NV Real Estate Agent
Looking to move to Sparks? Speak with one of your experienced real estate agents. They'll be able to assess your needs and help you find the perfect home for you and your family in the most desirable Sparks neighborhood to suit your needs. Contact our office today.
View All Homes For Sale in Sparks, NV >>>
Everything You Need to Know About Moving to Sparks, Nevada
What is the History of Sparks, NV?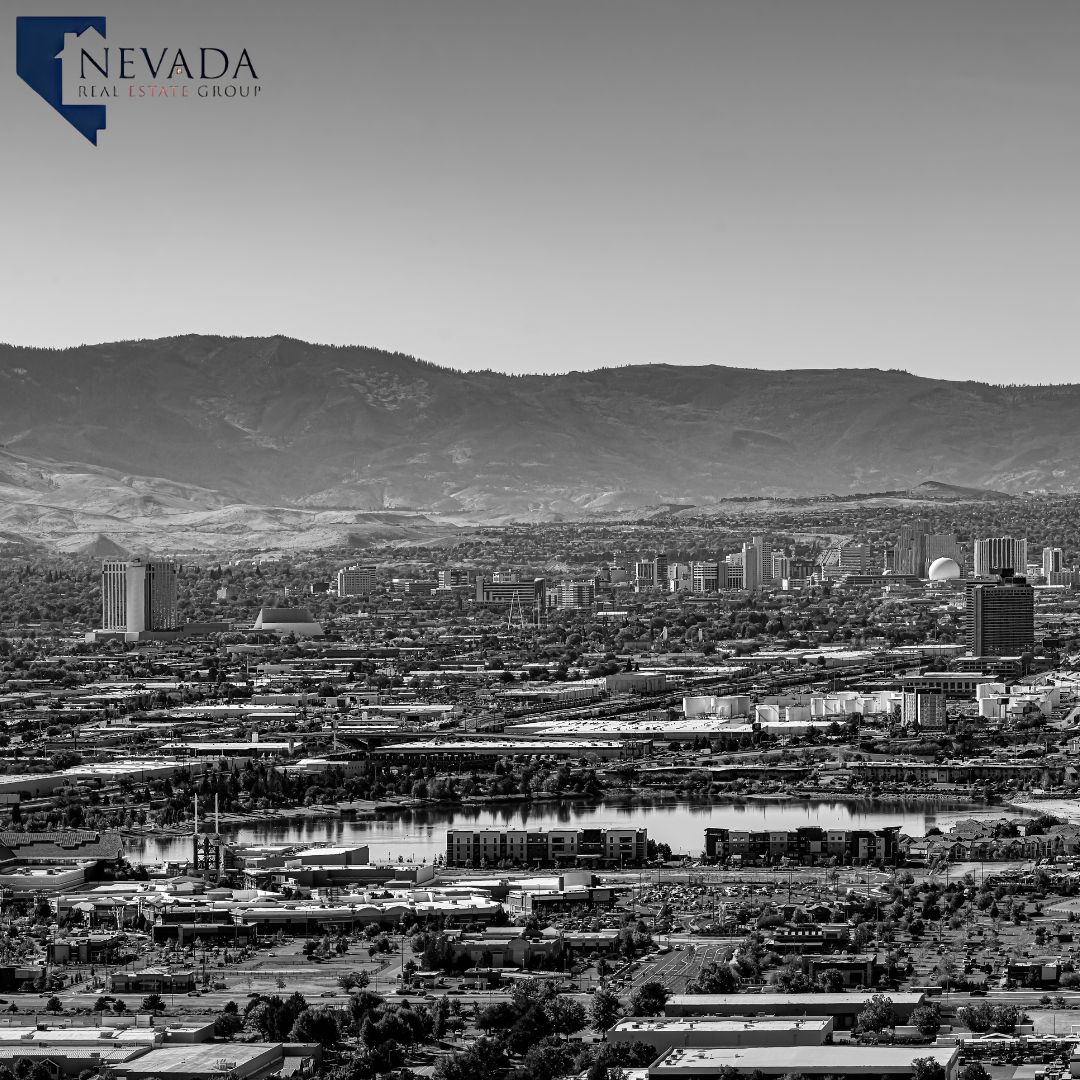 Sparks put itself on the map by way of the railroad companies. The city was founded in 1904 and was originally named Harriman, after the railroad company president. The original purpose of the city was to replace Wadsworth as a means to facilitate the switching yard and provide a repair center for the Southern Pacific Railroad. Sparks grew with the railroad.
Sparks was a calm and quiet little city. Not much happened in the area for the first fifty years of its existence, other than the banging of boxcars, the clanging, hissing, and whistling of the trains squealing through the station, and the occasional rowdiness from the locals indulging in a drink or two at the local saloon.
The town grew at a slow, steady pace, up until the 1950s. When the neighboring Reno saw its postwar building boom, overflow allowed Sparks to grow in popularity. Subdivision began popping up all over the city. The humble railroad town was suddenly adding house after house to the region, accommodating the growing demand of the higher population. Sparks continued to grow over the next dozen years and by the 1970s, Sparks took a turn in an unexpected direction. The traditional family farms that littered the land transformed into lowrise warehouses, small manufacturing plants, and light industry, producing a grid of new streets.
Sparks has continued to grow and change over the last few decades. The mostly residential city has become a popular option for those wanting to steer clear of the busier Reno area, yet still enjoy the same type of atmosphere as the big little city next door. John Ascuaga has provided Sparks with its first skyscraper, moving the city from its small-town charm into a more metropolitan ambiance. Many of the old Harriman structures are either being replaced or restored to keep Sparks' traditional, railroad charm, but livening it up a little; bringing the old city into the new.
What is Real Estate like in Sparks?
The city of Sparks, NV is known to be one of the more affordable areas in Nevada and is filled with charming and elegant homes. The average cost of real estate in Sparks is approximately $399,900 and includes a variety of condominiums, townhomes, and free-standing, single-family homes.
Condos in Sparks start around $119,900 for a humble two-bedroom unit under 1,000 sqft. The more luxurious and spacious condos sell for approximately $350,000.
The most popular form of real estate in the city is free-standing homes. Sparks is full of exceptional options for people of all lifestyles. Working professionals, growing families, and retirees can all find a place for their specific needs and desires among the Sparks listings. Modest bungalows in the area begin around $279,000 for a home around 1,000 square feet in size and grand, private estates can be found for over $1,850,000 in the quieter and more spacious areas of the city.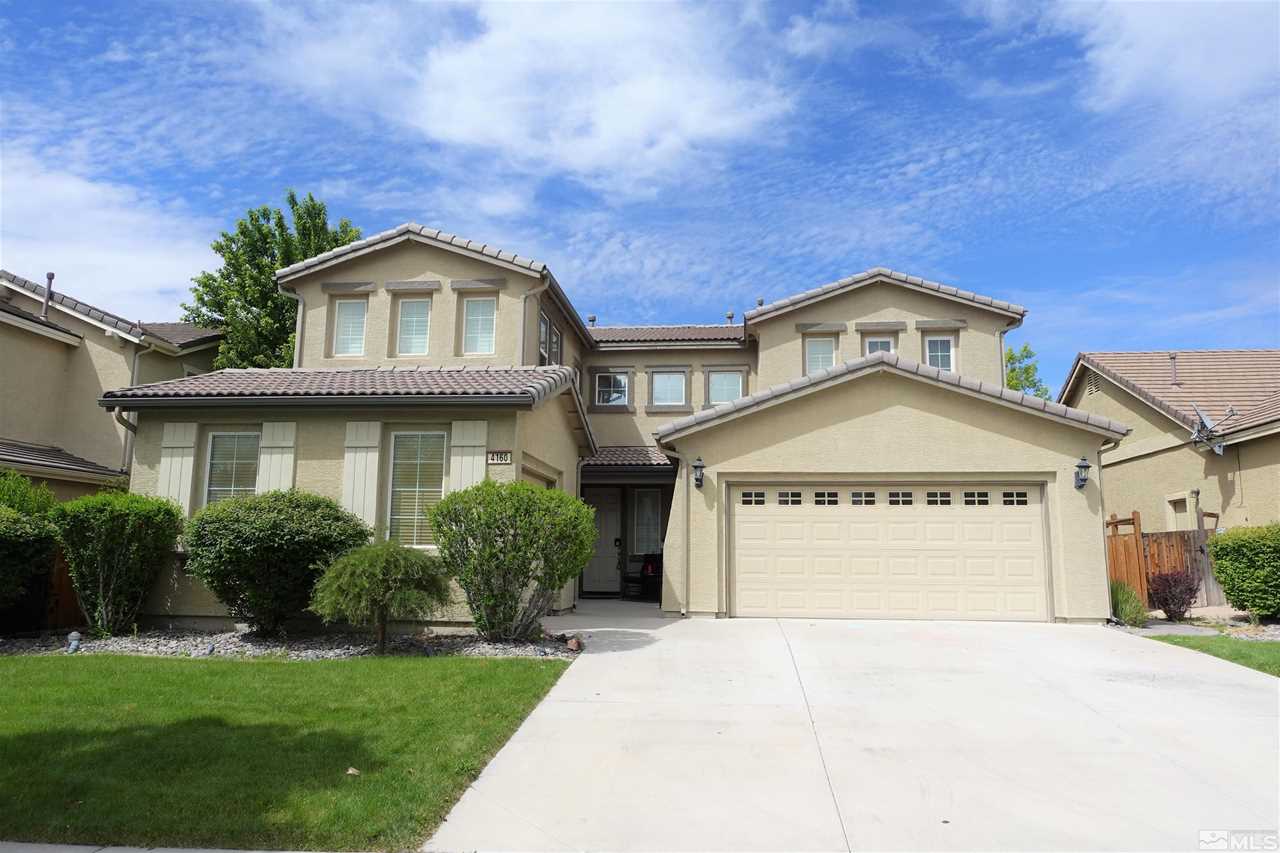 Townhomes and multi-family homes are another popular option for those looking to settle in Sparks. These beautifully homes come in all shapes and sizes, anywhere from 945-2,258 sqft, and typically consist of 2-3 bedrooms. The cost of a townhouse or multi-family home in Sparks ranges between $214,900 to $489,000.
Another exciting endeavor is the purchase of an open plot of land with a new construction home. Empty lots provide the opportunity for homeowners to get in touch with their creative side. This is a chance for people to design and customize their dream homes. Land for sale in the Sparks area ranges in cost between $75,000 to over $1,600,000, depending on the size and quality of the lot.
Understanding the Different Sparks, NV Neighborhoods
Reno and Sparks neighborhoods often overlap, which means the borders of these communities can be a little bit fuzzy. Sparks is known to have twenty-four constituent neighborhoods, making it the fifth-largest community in Nevada. These neighborhoods cater to a variety of lifestyles, making sure to provide a place for people of all walks of life. Some of the more densely populated areas, such as Downtown Sparks, are more fit for the younger demographic who enjoy city living. The quieter suburbs are perfect for raising a family. There are also numerous retirement living, both assisted and independent living, available for those who covet the Sparks lifestyle for their retirement years. Whatever your situation, Sparks will have a place for you and an experienced real estate agent in Sparks can help you.
View All Sparks Nevada Neighborhood Homes For Sale >>>
Attractions And Activities in Sparks, NV
Sparks, NV is known to host fantastic festivals and events throughout the year; there is always something exciting going on somewhere in the city. In May, locals enjoy a large Cinco de Mayo Celebration. July and August bring the Open Air Marketplace, where locals can indulge in a plethora of local vendors, exceptional food, and unique shopping. In September, the annual Best in the West Nugget Rib Cook-Off is a staple for locals and visitors alike. And of course, December throws the annual Hometowne Christmas Parade and Tree Lighting Ceremony.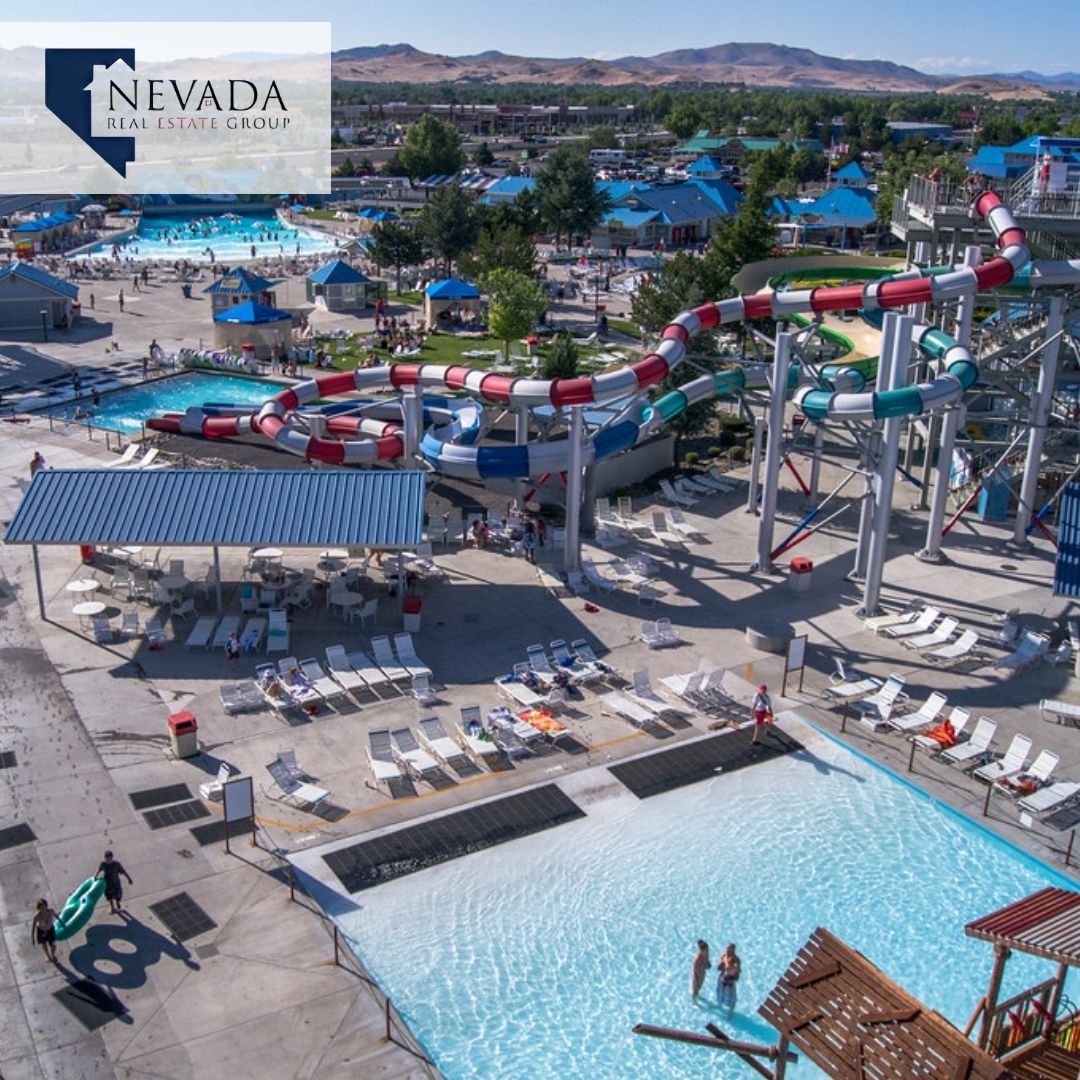 Sparks is also home to many year-round, family-friendly opportunities. Wild Island is one of the most popular attractions, as there are so many activities to enjoy within the facility. Thirty-six holes of miniature golf, a gaming arcade, Sprint, and Indy go-kart raceways, and the exciting Coconut Bowl, which consists of forty bowling lanes are just the start of the excitement. Wild Island also boasts a three-level, interactive play structure, laser mazes, and pool tables. Endless hours of fun can be had at this stupendous Sparks establishment!
Although Las Vegas and Reno are the more popular destinations for Nevada's gambling and casino scene, Sparks is no stranger to the game. There are two major casinos found in Sparks: the Nugget Casino Resort and Rail City Casino. Both of these establishments offer nonstop excitement, dining opportunities, a thriving nightlife & entertainment scene, as well as hundreds of gambling options including slot machines, table games, racing and sports bookings, and more.
Enjoy The Outdoors Surrounding Sparks, NV
Sparks residents have the opportunity to enjoy beautiful Nevada scenery and can admire nature's best from a variety of gorgeous grounds. Many parks, waters, and mountains in the surrounding area provide ample opportunity for locals to get some fresh air and stay active and healthy all within their own backyard.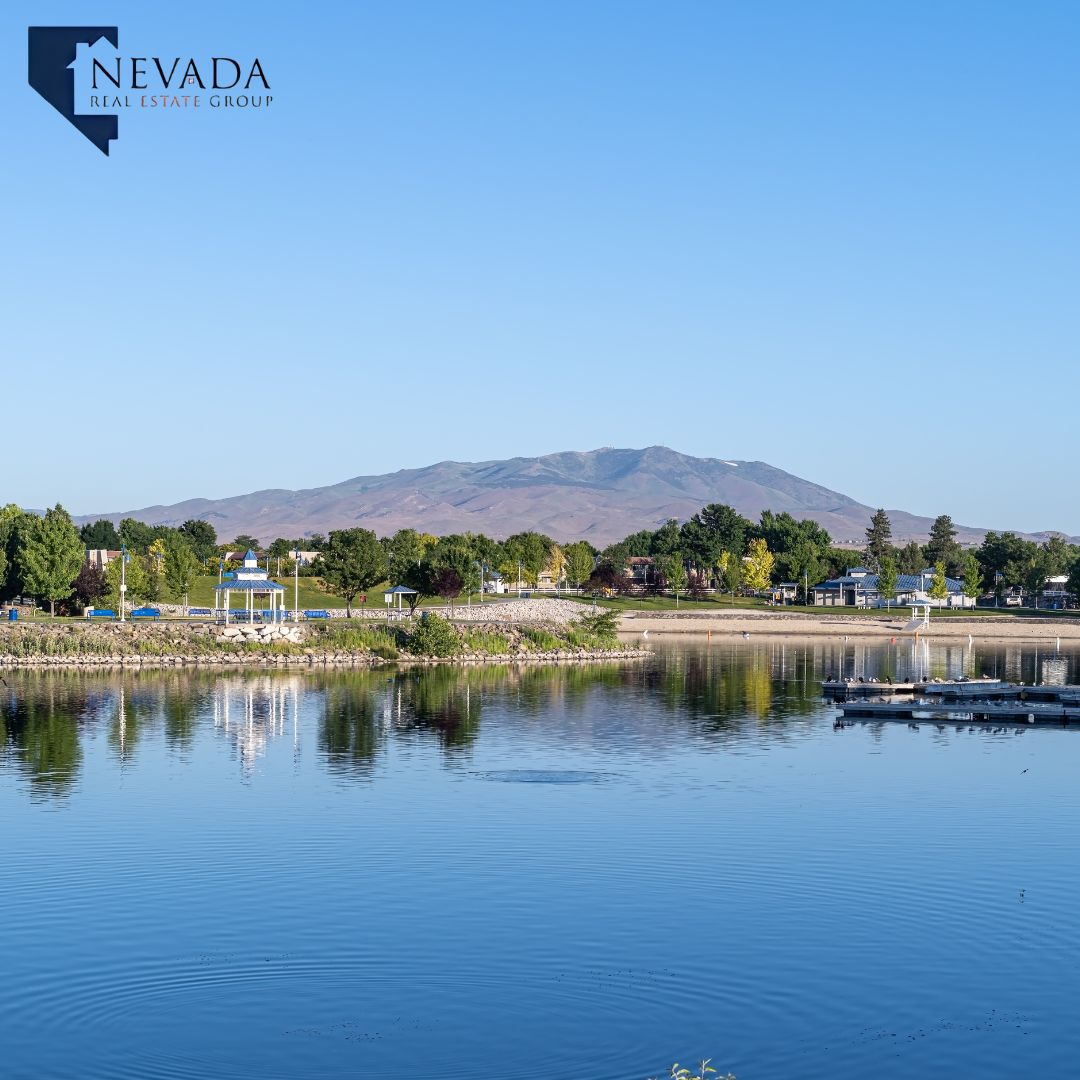 Sparks Marina Park is one of the most popular parkland destinations in the city. Established on a naturally occurring aquifer, Sparks Marina Park offers a multitude of water activities such as windsurfing, sailing, swimming, scuba diving, fishing, and boating. The park is complete with scenic walking paths winding through the trees and along the water, a designated dog park, volleyball courts, children's play equipment, picnic shelters, and a concession stand.
Lazy 5 Regional Park is another excellent option for nature lovers. This particular park provides ample space for picnics and barbecues, a large playground, and open grassy ground. The splash pad is the ideal way for kids to cool off during the hot summer months and the skate park and soccer fields keep kids active and moving. There are also pickleball and basketball courts, both indoor and outdoor. Lazy 5 Regional Park is also home to the Summer Music Series, an event that takes place every year from June to August and features a wide range of local musicians every week.
Golfing enthusiasts can take to the greens for practice or a competitive game with friends. There are two popular golf courses found within Sparks, Wildcreek and Red Hawk. These beautiful facilities feature a range of challenging holes, fit for all skill levels. The staff at both establishments are friendly and welcoming, and the pro shops stay well-stocked and offer top-quality equipment.
Music-lovers will delight at the Nugget Event Center. This outdoor concert amphitheater can seat approximately 8,600 people and is found in the heart of Downtown Sparks. Many internationally known musicians have played the stage at the Nugget Event Center and concerts occur quite regularly, making the amphitheater one of the more popular venues to enjoy live music.
A Focus On Education: Schools in Sparks
The city of Sparks falls under the jurisdiction of the Washoe County School District. As the second-largest district in Nevada, WCSD is home to approximately 64,000 students in sixty-six elementary schools, sixteen middle schools, and thirteen high schools. This fantastic school board serves the students of Reno, Sparks, Verdi, Incline Village, Sun Valley, and Gerlach.
In Sparks, there are eleven elementary schools, five middle schools, and four high schools. The students in attendance of the Washoe County School District institutions are blessed with high-quality facilities and top-of-the-line resources.
Sparks, NV Arts & Culture
Not unlike the neighboring city of Reno, Sparks is home to a wonderful art scene. There are several galleries available to the locals, ready to wow visitors with the abundance of local and national artwork. Classes are also available within these buildings, encouraging the growth and admiration of art within aspiring local artists. Children and adults alike can take enjoyment from the various galleries and programs found within Sparks.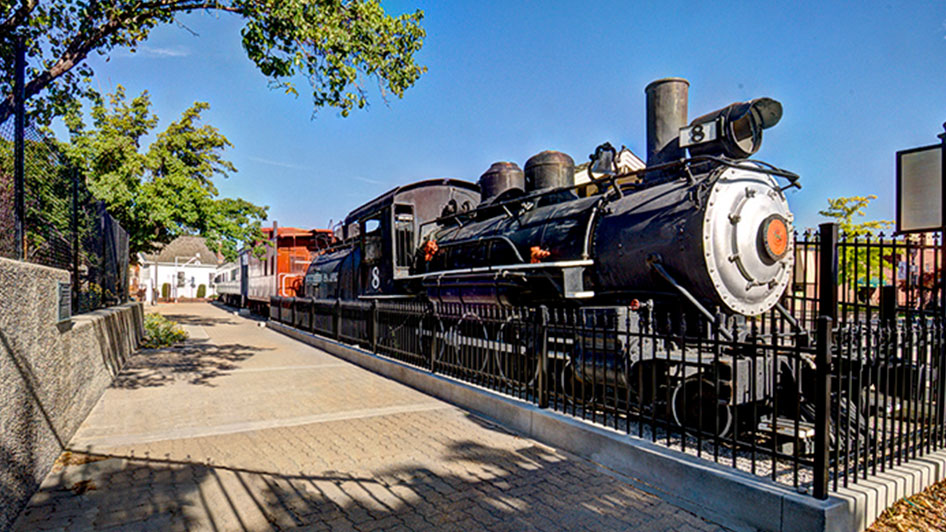 The Sparks Heritage Museum is a local exhibit found in the heart of the historic downtown core of the city. This fabulous museum offers over 4,000 square feet of indoor exhibits from permanent features of Sparks' history and heritage to rotating exhibits featuring historic, artistic, and cultural themes. Young and old can enjoy the treasures found within the Heritage Museum and schools and other groups are able to book an afternoon of education and inspiration.
Across from the Sparks Heritage Museum sits an outdoor train exhibit featuring a steam locomotive, a caboose, and a Pullman business car. This is all found next to the historic Glendale Schoolhouse and both can be toured, guided by Museum representatives. Nevada has undergone a rapid change from ranching and mining to the railroad era to our modern times today, and the Sparks Heritage Museum captures each and every stage of the city's life.
Shopping & Dining in Sparks, NV
Dining in the city of Sparks is an enjoyable and eclectic experience. Locals can indulge in a variety of ethnic eateries, cozy cafes, and fine-dining establishments. The various hotels all feature excellent restaurants, the shopping centers consist of a collection of fast-food joints, sit-down restaurants, and fantastic patios, and the streets of the downtown core are lined with a multitude of dining options.
Several craft breweries and distilleries offer a unique selection of beers, wines, and spirits and many of these establishments offer patio seating, perfect for an afternoon spent in the sunshine sipping delicious beverages and nibbling on delectable appetizers. The Great Basin Brewery, Seven Troughs Distillery Co, and Revision Brewing Company are all examples of fabulous, unique options for locals to enjoy.
One of the most popular shopping centers in Sparks is The Outlets at Legends. This upscale outlet center consists of approximately forty-five retailers and restaurants. Anchored by Scheels All Sports, the largest all-sports store in the entire world, as well as Lowes and Target, Legends has a wide variety of retailers that offers a little something for everyone. Legends also plans to undergo some renovations in the near future, adding an upscale casino resort, an arena that can seat around 6,500 people, and a thirteen-screen megaplex complete with an IMAX screen. The mall also plans to add additional dining options and shops.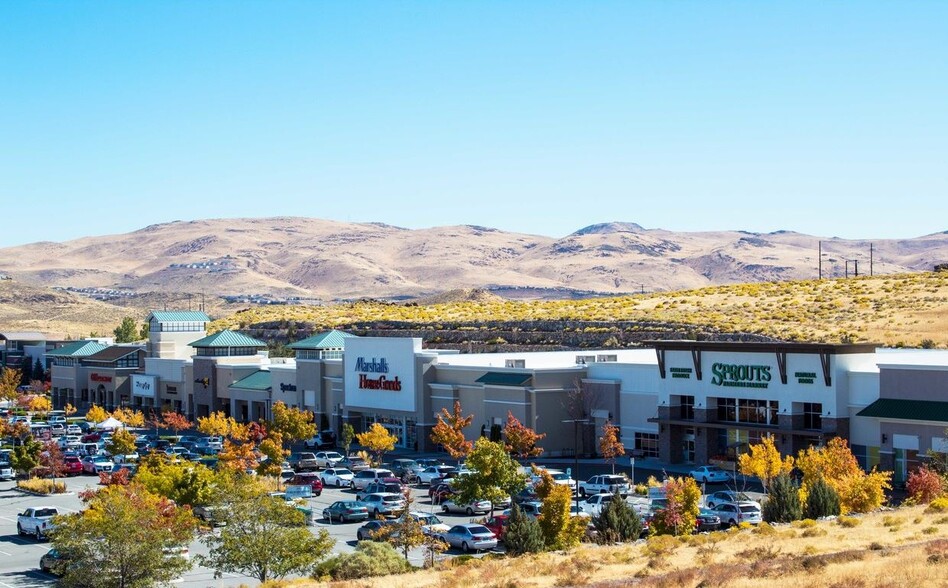 Sparks Galleria Shopping Center is another excellent shopping experience for the locals of Sparks. This plaza isn't as large as The Outlets at Legends, but it does offer a variety of intriguing stores and eateries. Located in the Spanish Springs area, Sparks Galleria features a selection of independent shops surrounding the main strip of stores. Big-box stores such as Costco, Home Depot, and Office Depot provide all the essentials, and then some, to those who visit the area. Several well-known restaurants, including IHOP, Starbucks, and Port Of Subs are available for those who need a quick bite in between their shopping outing.
One of the best parts about living in Sparks, Nevada, is the proximity to major shops, restaurants, and entertainment venues while still enjoying the beauty of nature in the many lakes, rivers, and mountains surrounding the city. Residents can enjoy the best of urban and rural living and pay an affordable price to do so. Anyone who is looking to call Nevada home should seriously consider a home in Sparks; no matter what type of lifestyle you're after, Sparks will likely be able to provide.
View All Sparks Nevada Neighborhood Homes For Sale >>>
Looking To Move To Sparks, NV? Speak With Our Expert Real Estate Agents
Looking to purchase a home in Sparks? Allow our Reno real estate experts to guide you when purchasing your new Reno property or the sale of your current residence. As local real estate agents, we have insider knowledge on the dynamics unique to Sparks, Nevada, real estate.
Contact Nevada Real Estate Group at eXp Realty, LLC to learn more about representation for buyers and sellers. Preparing to sell your Sparks home? View our market analysis page for a home value estimate within moments.
Google Reviews

"They provided many options for us to look at that fit our wants and needs. We ended up with *the* perfect home! Relocating from Vegas to Reno can be stressful, but they took charge and made it as easy as possible for us." -Nicole O. on Google

"Would highly recommend to anyone in the market to buy a house in the Reno area!" -Jenn E. on Google

"We moved from SoCal to the Reno area and our realtor and her Nevada Real Estate Group were fantastic! This realtor went above & beyond for us!" -Bill L. on Google

"Chris is an incredible agent who always had my best interests in mind. He was responsive, conscientious, and experienced. Could not have trusted him more!" -Merrill B. on Google

"This team was very genuine and eager to find us the right home. They were always there for us when we had any questions or concerns and were extremely helpful during this process. We feel truly lucky to have worked with this real estate group and would recommend them to anyone who has any real estate needs!" -Andrew H. on Google

"If you are looking to buy or sell real estate look no further! This team has extensive knowledge & will go the extra mile for all your needs. I highly recommend the Nevada Real Estate Group." - Katrina K. on Google