The Best High Schools in Reno, Nevada | 2022 Edition
Posted by Chris Nevada on Monday, April 25, 2022 at 7:40 AM
By Chris Nevada / April 25, 2022
Comment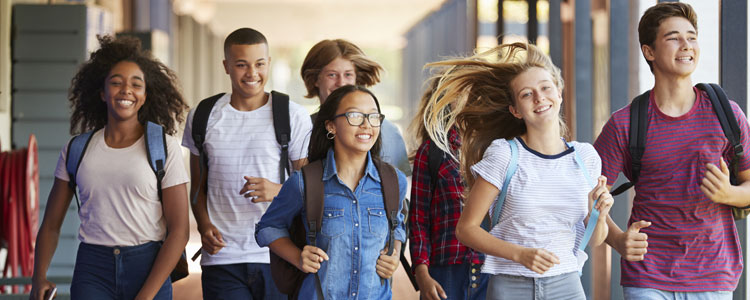 Education plays a critical role in the lives of children around the world. Having access to well-rated schools, caring teachers, ample student resources and extracurricular activities is vital to children's development, both academically and personally. Parents rely on teachers, school staff, and administration to work together to help guide, teach and nurture their children.
The city of Reno, Nevada is home to the Washoe County School District which administers the secondary schools within the city as well as nearby Sparks and unincorporated areas such as Verdi, Incline Village, Sun Valley, and Gerlach.
The Washoe County School District is the 2nd largest district in the state of Nevada and services students of the area out of 96 schools, 12 of which are high schools. Many of these schools are top-rated educational institutes that offer students a range of courses, programs, classes, and extracurricular activities.
When you are planning a move and still have children living at home, school districts and making sure you choose the right area for your child's education can be an important factor. At Nevada Real Estate Group we know Reno and the surrounding communities. We make it our mission to help prospective buyers get all the information they need to make informed buying decisions. If you are planning to move to Reno, NV, contact our office to see how we can help you find your next home.
Below our team of dedicated real estate agents has collected information on a handful of the best high schools in Reno, Nevada.
Table of Contents
Academy of Arts Careers and Technology
Address: 380 Edison Way, Reno, NV 89502, United States
Phone Number: +1 775-327-3920
Website: https://www.aacttrailblazers.com/
The Academy of Arts Careers and Technology is considered the top high school within Reno, Nevada as well as the Washoe County School District. This well-rated school offers students a choice of seven different fields of study which helps guide pupils along a career path.
The Business & Finance path focuses on courses such as Computer Literacy, Entrepreneurship, Personal Finance, and Marketing. Communication Arts & Media offers courses such as Graphic Design and Photography. Hospitality students have classes like Baking & Pastry, Culinary Arts, and Hospitality Management. Teaching and Training focus on Human Development and Teaching whereas Engineering and Renewable Energy students will attend classes such as Drafting, Intro to Metal Work, and Welding. Medical Careers offers courses for students such as Medical Terminology and Health Science. Finally, Natural Resources and Animal Science students attend courses such as Veterinary Sciences, Horticulture, and more.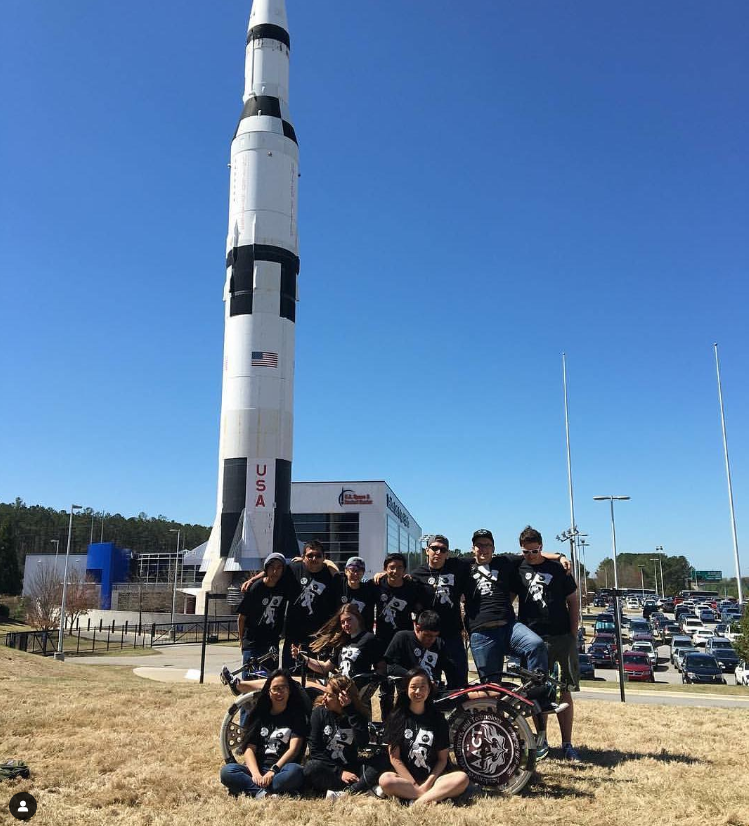 Between the specialty programs available and the dedicated and engaged staff and teachers, students at AACT are connected to the community and encouraged to embrace their leadership potential and civic responsibility.
The school building itself is located along Edison Way, near the Reno-Tahoe International Airport. The "green" building features two storeys and is divided into two wings. The newer half is a 46,000 square foot section that offers a fully operational bank, bakery, restaurant, and greenhouse.
This award-winning school is a Magnet High School that has routinely seen a 100% graduation rate. There are approximately 575 students who attend the highly rated high school.
View All Homes Near Academy of Arts Careers and Technology >>>
Coral Academy of Science High School
Address: 6275 Neil Road, Reno, Nevada 89511
Phone Number: +1 775-829-4601
Website: https://coralacademy.org/
Coral Academy of Science High School is the largest charter High School in Washoe County. A newer addition to the academic landscape in Reno, CAS High School opened its doors to Reno and surrounding communities in August of 2015. The STEAM High School not only offers students a wide mix of programs, classes and courses, they also feature league-sanctioned sports teams.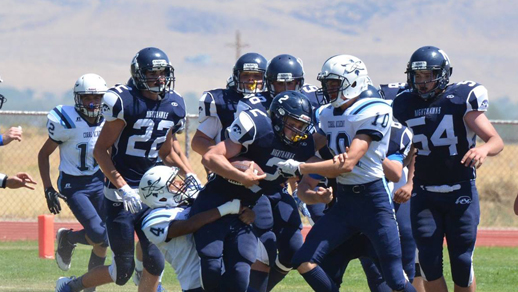 The school is a great opportunity for students, especially those interested in the fields of Science and Technology. CAS High offers the PLTW programs which is a four-year, honors level, interdisciplinary program in math, science, and engineering. Students enrolled in this program will have access to hands-on learning, project-based activities, and much more.
Students who attend the Coral Academy of Science can also get a jump start on their college credits. There are up to 42 credits to be earned as part of the College Credit Program offered. From the beginning of a student's educational journey (there is an elementary and middle school campus as well), the CAS motto has been "What College will you attend" vs. "Will I attend college". With this mindset, the school, teachers, and students work towards this goal right from the primary grades.
Coral Academy of Science High School is a top-rated school and the recipient of a number of recognitions and awards. It has routinely received a "High Achieving" status from the Nevada Department of Education, as well as a "five-star" rating. Along with its 100% graduation rate, CAS is a great choice for any student!
View All Homes Near Coral Academy of Science High School >>>
Reno High School
Address: 395 Booth Street, Reno, Nevada 89509
Phone Number: +1 775-333-5050
Website: https://www.washoeschools.net/renohs
Home of the Huskies, Reno High School is another of Reno's top-rated secondary schools. Home to over 1,600 students throughout the academic year, Reno High offers education for students from grades nine through twelve.
The school is known for its slogan "Reno High - Older than Reno", due to the fact the first classes for high schoolers in Reno date back to the mid-1800's, though the generally accepted founding date in 1879. There have been many changes made throughout the years as the world developed, the area populated and education evolved. The school has been in its current building since 1951, though many upgrades and additions have been made over time.
Along with the educational classes offered out of Reno High School, students can also enjoy a wide number of extracurricular activities. Reno High has been the recipient of a handful of championships over the years in many different sports. From boy's cross country, which has won 11 state championships to girls' basketball which most recently won in 2014, the school excels in many other areas along with academics.
Arts and music enthusiasts will have plenty of opportunities to develop their craft with a large number of groups, clubs, and programs offered at Reno High. The school currently has three performing orchestras, Chamber Orchestra, Sinfonia, and Concert Orchestra. There are also four bands, Wind ensemble, Jazz Band, Concert Band, and Pep Band. Many of these bands tour regularly and have been festival and concert winners.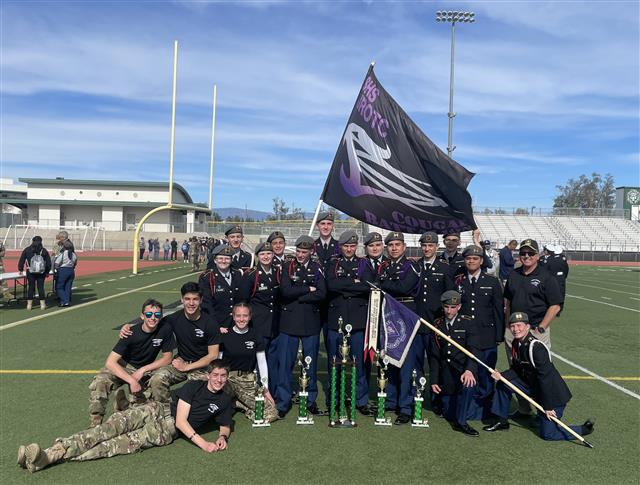 Choirs, Performing Arts, and other activities are also highly rated within Reno High. The school's Speech and Debate team has won the state championship for 24 years consecutively as of 2019!
With the incredible opportunities for education combined with the laundry list of extracurriculars, Reno High School is a great school where students are sure to develop to their fullest potential both academically and personally.
View All Homes Near Reno High School >>>
Galena High School
Address: 3600 Butch Cassidy Drive, Reno, Nevada 89511
Phone Number: +1 775-851-5630
Website: https://www.washoeschools.net/
Galena High School is a highly ranked public secondary school within Reno, Nevada. Home to nearly 1,500 students, Galena High has been accredited by the Northwest Association of Accredited Schools. The school received national recognition from Newsweek, which named Galeana High among the top 500 High Schools in the County.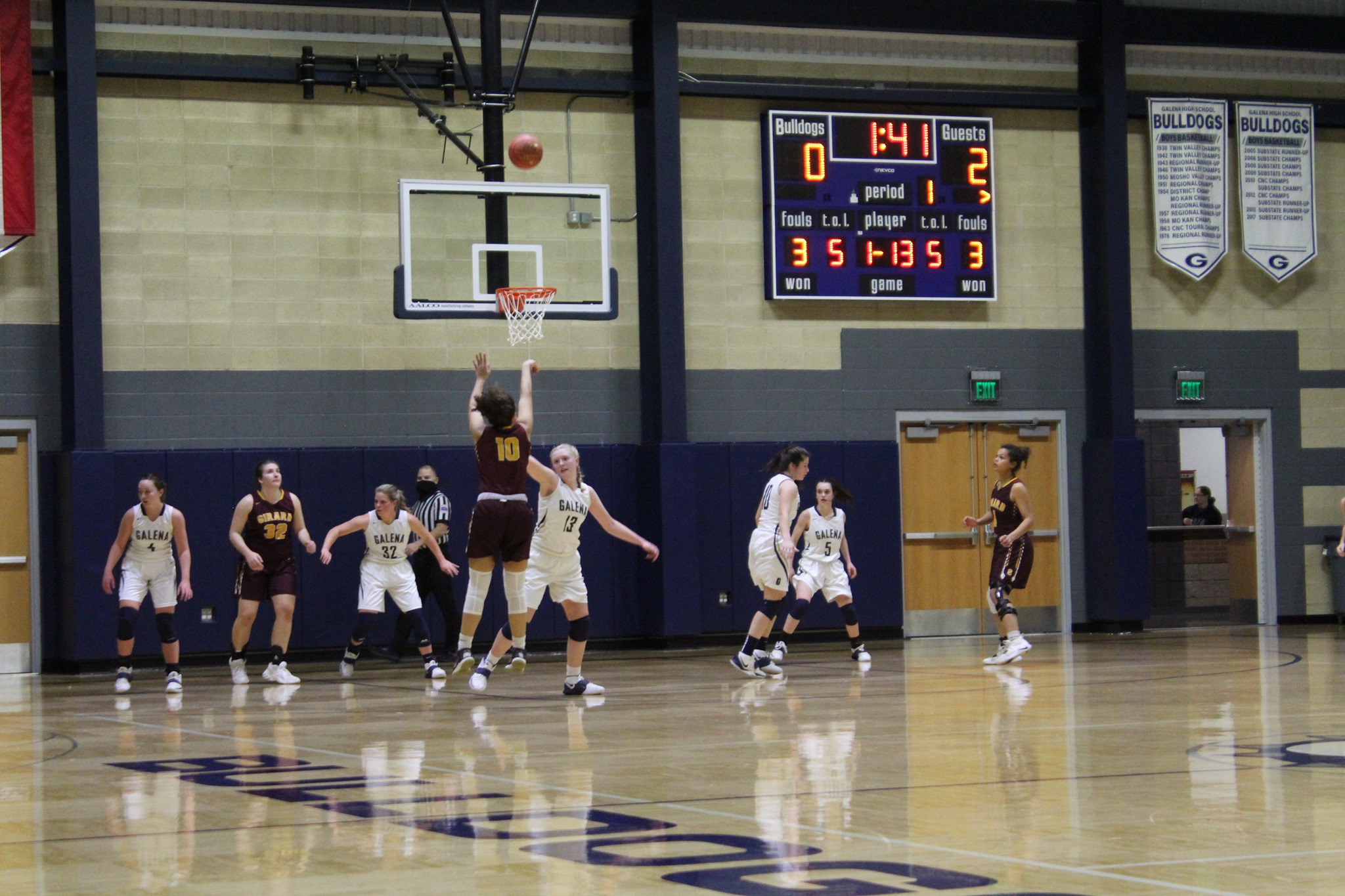 Galena High has been part of the community since it originally opened its doors for the 1992-1993 school year. Since then, students have been attending the school for its high quality of education and exceptional options for extracurricular activities.
Though the school is known for its heavy focus on academics, it also overachieves in areas such as sports and arts as well. Since it was founded, Galena High has gone on to win either a league, regional, or state championship in every sport that it offers. The school is also the first to achieve the "triple crown" in its division by winning basketball, baseball, and football titles within the same year. The fine arts program is equally as impressive with a long list of choirs, ensembles, drama clubs, and music classes including bands, and more.
Many students elect to attend Galena High School due to its high standard for education and options of Advanced Placement classes. There are over 10 AP classes available at Galena High which include AP Psychology, AP European History, AP Music Theory, and AP U.S. Government among many others.
Galena High is a great option for those who want to focus strongly on their academics while being exposed to a wide range of extracurriculars, sports and arts programs.
View All Homes Near Galena High School >>>
Robert McQueen High School
Address: 6055 Lancer Street, Reno, Nevada 89523
Phone Number: +1 775-746-5880
Website: https://www.washoeschools.net/mcqueen
Named for Robert McQueen who was a professor of psychology at the University of Nevada, McQueen High School is one of the top-rated secondary schools in Washoe County School District. The school was named after Dr. McQueen not only for the contributions that he made to education but also specifically to the district. He served on the board from 1969 to 1990 and even negotiated the sale of the lands (60 acres) that the high school sits on, which he acquired for only one dollar.
Robert McQueen High originally opened its doors to the Reno community in 1982 and was considered "in the middle of nowhere" as it was more than a mile from any other building. Since then the development of the area and Reno took over and now the school is centrally located.
Students who attend McQueen High School are offered a selection of courses and programs including a number of Advanced Placement classes. Along with standard courses McQueen High offers Global Studies. The program is part of the school's Signature Academy and was designed to prepare students for 21st-century life. There are two separate portions of the Global Studies program - International Studies and Fine Arts. The International Studies portion focuses on course work such as ecological balance, global interaction, and diplomacy among others. The Fine Art portion immerses students in two world languages, Human Geography, and more. Both Global Studies and Fine Arts are four-year study programs that include a number of Advanced Placement classes.
Sports programs at Robert McQueen High are also an integral part of students' high school experience. The school, which is known as the Lancers, competes in the High Desert League which is encompassed under the Northern Nevada 4A Region. A number of the teams throughout the years have won divisional and state championships.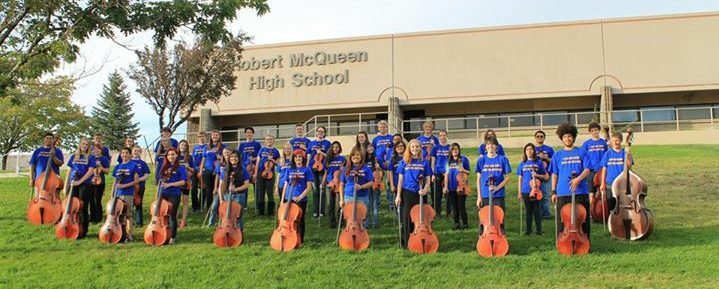 Music and the arts are very popular at McQueen High School with a range of choirs, choruses, bands, and more. The marching band has won 15 state championships with the most recent being in 2019. They have also participated in a large number of parades around the country such as the Hollywood Christmas Parade in Los Angeles, the Fiesta Bowl Parade in Phoenix, the Presidential Inaugural Parade in Washington, D.C., and Reno Rodeo Parade.
Robert McQueen High is a well-rated secondary school that perfectly blends excellent education options, a range of classes, extracurricular activities, and much more for students to take advantage of.
View All Homes Near Robert McQueen High School >>>
Damonte Ranch High School
Address: 10500 Rio Wrangler Parkways, Reno, Nevada 89521
Phone Number: +1 775-851-5656
Website: https://www.washoeschools.net/drhs
Opened in 2003, Damonte Ranch High School quickly became one of the top ranking secondary schools in the area. Damonte Ranch is the newest public high school within Washoe County and opened as a response to the quickly expanding Damonte Ranch development.
Located in the Truckee Valley, Damonte Ranch High welcomes students from the area for grades nine through twelve. There are currently over 1,800 students enrolled at the high school which is known for its strong academic performance as well as extracurricular programs.
On the school's website, it describes their goal which is to prepare students for higher education, careers, and active citizenship. There are a number of ways in which the school works to help students achieve success both academically and personally whether it be through the many Advanced Placement classes offered, special education programs, counseling for both personal and career reasons, and the wide variety of extracurriculars.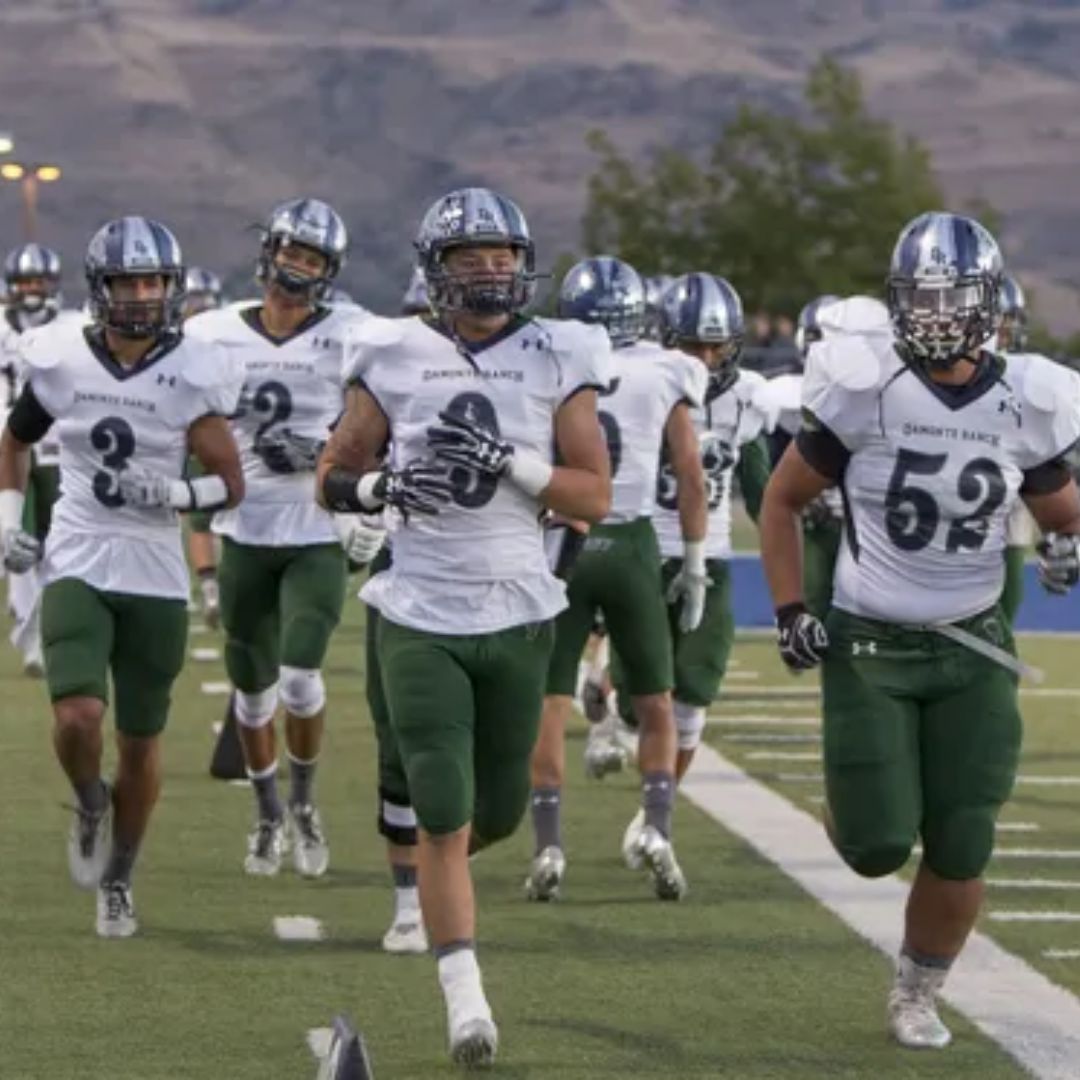 Students who attend Damonte High enjoy a strong athletic program with teams such as swimming, field hockey, football, basketball, volleyball, and more. The school also has a diverse and exciting fine arts department that offers drama, band, music, and art.
Damonte High has seamlessly integrated into the Reno school system, and like many of the area schools, rates highly for academics and sports. Students enjoy the newer building, caring staff, and engaged teachers who work to provide a welcoming and inclusive learning environment for all who attend.
View All Homes Near Damonte Ranch High School >>>
Reno is home to a large number of exceptionally rated schools that have a common goal in mind - educate, engage and enrich the lives of all who attend. With so many great educational options for high school students in Reno, the opportunities are truly endless for what the future holds.
Moving Your Family To Reno, NV? Speak With Our Expert Real Estate Agents
Looking to relocate your family to Reno? Allow our Reno real estate experts to guide you when purchasing your new Reno property or the sale of your current residence. As local real estate agents, we have expert knowledge on the communities of Reno, Nevada, and can help your family find the perfect home for you.
Contact Nevada Real Estate Group at eXp Realty, LLC to learn more about representation for buyers and sellers. Preparing to sell your Reno home? View our market analysis page for a home value estimate within moments.
And see also our Definitive Guide to Living in Reno, NV
View All Reno, Nevada Homes for Sale
Google Reviews
⭐⭐⭐⭐⭐ "They provided many options for us to look at that fit our wants and needs. We ended up with *the* perfect home! Relocating from Vegas to Reno can be stressful, but they took charge and made it as easy as possible for us." -Nicole O. on Google
⭐⭐⭐⭐⭐ "Would highly recommend to anyone in the market to buy a house in the Reno area!" -Jenn E. on Google
⭐⭐⭐⭐⭐ "We moved from SoCal to the Reno area and our realtor and her Nevada Real Estate Group were fantastic! This realtor went above & beyond for us!" -Bill L. on Google
⭐⭐⭐⭐⭐ "Chris is an incredible agent who always had my best interests in mind. He was responsive, conscientious, and experienced. Could not have trusted him more!" -Merrill B. on Google
⭐⭐⭐⭐⭐ "This team was very genuine and eager to find us the right home. They were always there for us when we had any questions or concerns and were extremely helpful during this process. We feel truly lucky to have worked with this real estate group and would recommend them to anyone who has any real estate needs!" -Andrew H. on Google
⭐⭐⭐⭐⭐ "If you are looking to buy or sell real estate look no further! This team has extensive knowledge & will go the extra mile for all your needs. I highly recommend the Nevada Real Estate Group." - Katrina K. on Google