Moving to and Living in Lake Tahoe, Nevada: The Definitive Guide [2022]
Posted by Chris Nevada on Monday, November 7, 2022 at 10:51 AM
By Chris Nevada / November 7, 2022
Comment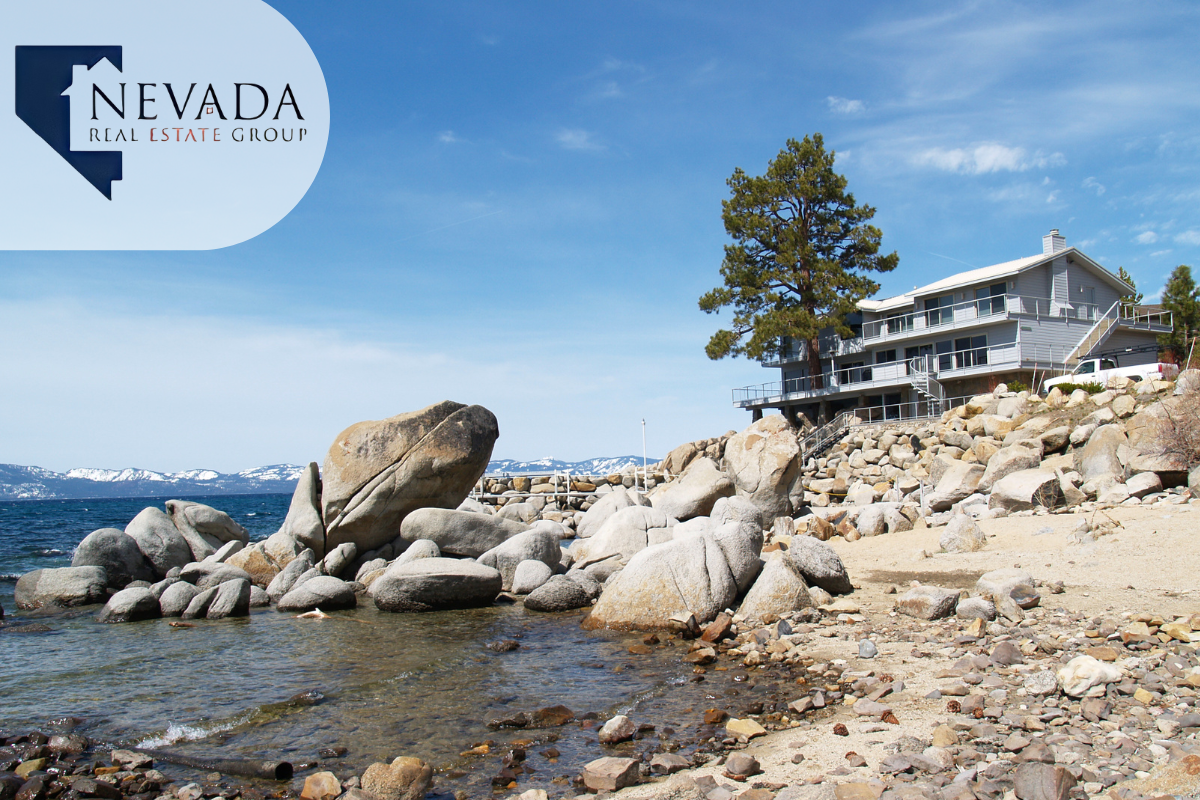 Stunning natural scenery along the shores of North America's largest Alpine Lake is just one of the draws for buyers considering Lake Tahoe, Nevada. The area is home to breathtaking views, sandy beaches, majestic mountain ranges, and endless options of things to see and do!
View All Homes For Sale in Lake Tahoe, Nevada >>>
Table of Contents
This guide serves as a brief overview of what you can expect when moving to and living in Lake Tahoe, Nevada. From stunning properties, private beaches, ample amenities, and plenty of recreation opportunities, Lake Tahoe is a slice of paradise.
For additional information, including sales history and prices, property disclosures, and more for Lake Tahoe properties for sale, or to schedule a home tour of any property listed below, contact your LOCAL Lake Tahoe real estate experts today!
History of Lake Tahoe, Nevada
Lake Tahoe is steeped in history. The Lake itself formed millions of years ago as part of the Lake Tahoe Basin. It was inhabited by Indigenous people for many years. The first European-American to see the lake was Lt. John C. Fremont during his second exploratory exhibition in 1844.
Up until 1945, Lake Tahoe was actually named Lake Bigler, despite being known to locals and cited on surveys as Lake Tahoe. The area surrounding Lake Tahoe, on the Nevada side, was originally a transportation hub for surrounding mining and logging industries. At this point, it was already recognized as a vacation destination for nearby Virginia City residents in the mid-1800s.
During the first half of the 19th century, the area only contained a handful of vacation properties. Following the WWll population and building boom, there was a dramatic increase in development in the area. From 1960-1980 the population grew from 10,000 to over 50,000, and the summer months saw nearly 90,000. In 1980, development slowed down significantly due to controls on land use.
Stunning Neighborhoods in Lake Tahoe
Lake Tahoe is filled with neighborhoods and communities that are dotted along the shores and set throughout the mountainside. A mix of full-time residents and vacation homeowners, Lake Tahoe offers a wide range of real estate. From cozy cottages that conjure up memories of simpler times to luxury estates that feature state-of-the-art amenities, there is a diverse housing market.
Many of the neighborhoods in Lake Tahoe are small, tight-knit communities. Gated and non-gated areas are situated along the eastern shores and along Highway 50. Though mainly single-family homes there are some condo and townhome communities as well. Some popular neighborhoods in the Lake Tahoe area include: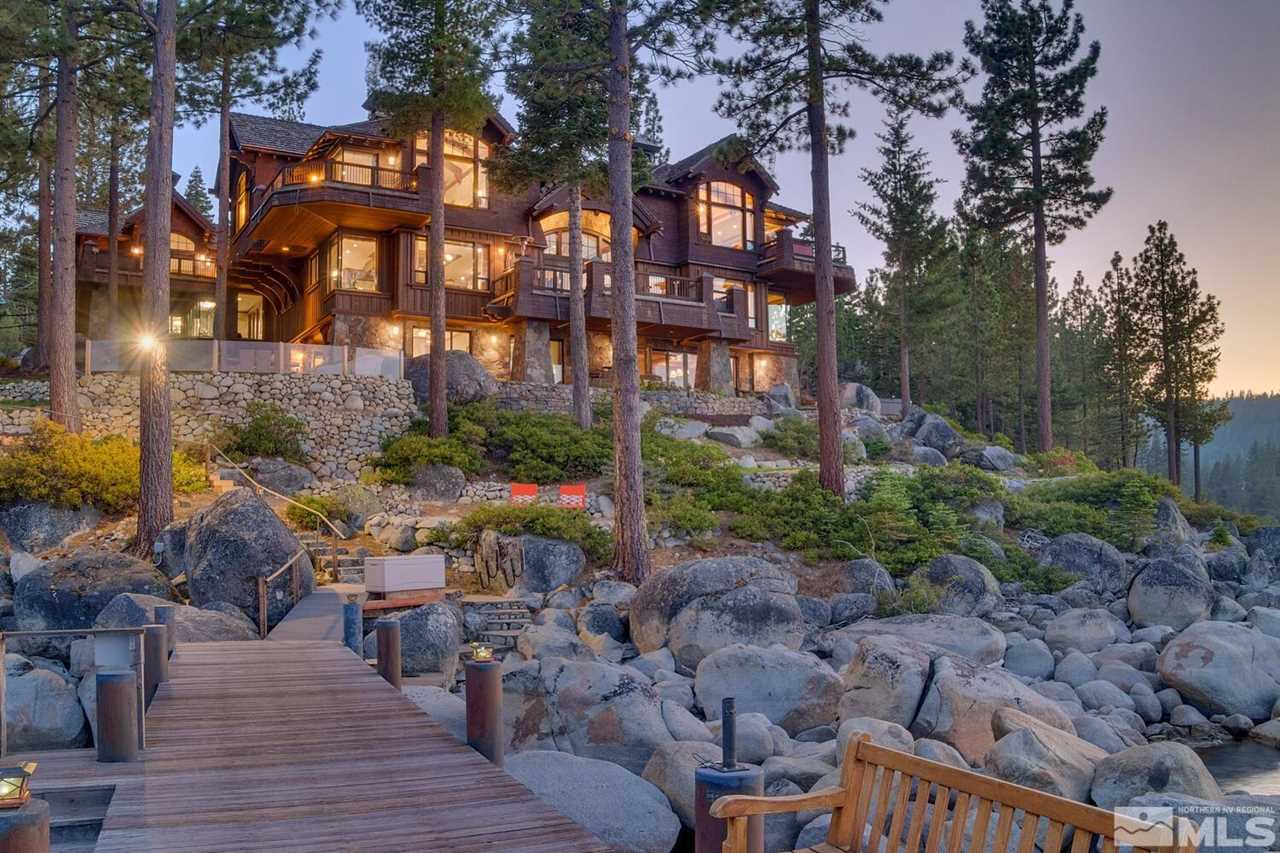 No matter what style of home you are looking for there are plenty of options when you are interested in living near gorgeous Lake Tahoe.
View All Homes For Sale in Lake Tahoe, Nevada >>>
So Much To See and Do in Lake Tahoe
Lake Tahoe is a playground for outdoor enthusiasts regardless of the time of year! Residents and vacationers enjoy many nearby resorts and recreation areas. Some of the famous attractions include:
Located along the southeastern shores of Lake Nevada, atop the Sierra Mountain Range is Cave Rock. Visitors can spend the day out on the crystal clear waters. Boating, fishing, picnicking, and water sports are all favorite pastimes of the area. There is a small beach in the area as well where children can splash around in the water or build sandcastles along the shore.
The largest ski area in California and Nevada, Heavenly Mountain provides a winter wonderland. Located near the Stateline of the south shores many people flock to the area for skiing, snowboarding, tubing, and snowmobiling. Visiting in the summer month? Take a trip on the tree skimming, Heavenly Mountain Gondola. Other popular ski resorts include Alpine Meadows Diamond Peak, Boreal Mountain, Sugar Bowl, and Mount Rose
Trails Galore
Winding through the Sierra Mountain Range and miles and miles of trail networks. Hiking, walking, and biking through this majestic area will allow you to find some of the best lookout points. Nearly all areas and neighborhoods in Lake Tahoe have easy or direct access to the trail systems that meander along the coast and through the natural forestry.
Consisting of over 14,000 acres of land, Nevada State Park is nestled along the eastern shores in the northeast area of Lake Tahoe. Sand Harbor is a well-loved feature of the park that offers a large sandy beach, picnic area, and trails. Sand Harbor is home to the Lake Tahoe Shakespeare Festival. Other areas of the park include Cave Rock, Marlette/Hobart Backcountry, and Spooner Lake.
Restaurant Options in Lake Tahoe for All
The benefit of living in a tourist area is the wide selection of dining options! Speckled along Highway 50 near the Nevada California state line are a number of restaurant establishments loved by locals and visitors alike. Choices include The Oyster Bar, Edgewood Restaurant, Red Hut Cafe, Chart House, Los Mexicanos, and Harumi Sushi.
Heading north on Highway 50 will provide access to nearby Carson City, the capital of Nevada. Restaurant goers will find a further amount of choices and options, everything from fine dining to national fast food.
View All Homes For Sale in Lake Tahoe, Nevada >>>
Plenty of Amenities Nearby Lake Tahoe
Though many of the homes and communities are privately nestled along private beaches and within heavily forested areas, giving a sense of seclusion, residents of Lake Tahoe are actually within minutes of everyday shopping and amenities.
Carson City is anywhere from 20-40 minutes from residents along Lake Tahoe. It may feel as if the rest of civilization is worlds away, the reality is your errands and running around can be quickly accomplished!
Carson City is home to many shops, grocery stores, service areas, medical offices, and more. Along Highway 50, when entering Carson City residents can find a Costco, Walmart Superstore, Target, Marshall, Best Buy, and much more.
Lake Tahoe Education Options
Education is an important factor when considering a move to a new location. Lake Tahoe area schools are managed and operated by Douglas County School District. There are 2 schools located in the Zephyr Cove area which include
Home to 150 students, Zephyr Cove Elementary is an above-average ranking school that enjoys a low teacher-to-student ratio of 1 to 12. Zephyr Cove Elementary School offers education for students from kindergarten through grade 6 and promotes a safe and inclusive learning environment. A range of extracurricular activities and programs are offered to provide a well-rounded experience for children.
George Whittell High School is located in the Zephyr Cove area along Lake Tahoe. The school was named the best non-charter High School in the entire state of Nevada by U.S. News & World Report. Offer classes for grades 7 through 12, George Whittell High School is home to only 162 students. There is a 4 to 1 student-to-teacher ratio, ensuring no child's needs are overlooked. The school provides extracurriculars and sports as well as clubs for students to participate in.
Are you interested in living in Lake Tahoe? If so, check out all the homes available for sale here. If you are ready to speak with an agent, get in touch with us here. We are experts in the Lake Tahoe real estate market and would be happy to help you find your next home!
View All Homes For Sale in Lake Tahoe, Nevada >>>
Contact A Lake Tahoe, NV Real Estate Agent Near You
As you can see Lake Tahoe, Nevada, is a fantastic place to buy a home. Whether you are in the market for a perfect rural oasis, traditional suburb, or urban retreat, Lake Tahoe is a warm and welcoming city that boasts excellent schools, a thriving economy, plenty of recreation, and some of the friendliest residents in the country! The experienced real estate agents Nevada Real Estate want to help you find your next home. Contact our office today to find out about our current up-to-date listings.
View All Lake Tahoe, Nevada Homes for Sale
Google Reviews

"They provided many options for us to look at that fit our wants and needs. We ended up with *the* perfect home! Relocating from Vegas to Reno can be stressful, but they took charge and made it as easy as possible for us." -Nicole O. on Google

"Would highly recommend to anyone in the market to buy a house in the Reno area!" -Jenn E. on Google

"We moved from SoCal to the Reno area and our realtor and her Nevada Real Estate Group were fantastic! This realtor went above & beyond for us!" -Bill L. on Google

"Chris is an incredible agent who always had my best interests in mind. He was responsive, conscientious, and experienced. Could not have trusted him more!" -Merrill B. on Google

"This team was very genuine and eager to find us the right home. They were always there for us when we had any questions or concerns and were extremely helpful during this process. We feel truly lucky to have worked with this real estate group and would recommend them to anyone who has any real estate needs!" -Andrew H. on Google

"If you are looking to buy or sell real estate look no further! This team has extensive knowledge & will go the extra mile for all your needs. I highly recommend the Nevada Real Estate Group." - Katrina K. on Google