How to Become A Successful Real Estate Agent
Posted by Chris Nevada on Sunday, January 31, 2021 at 8:57 AM
By Chris Nevada / January 31, 2021
Comment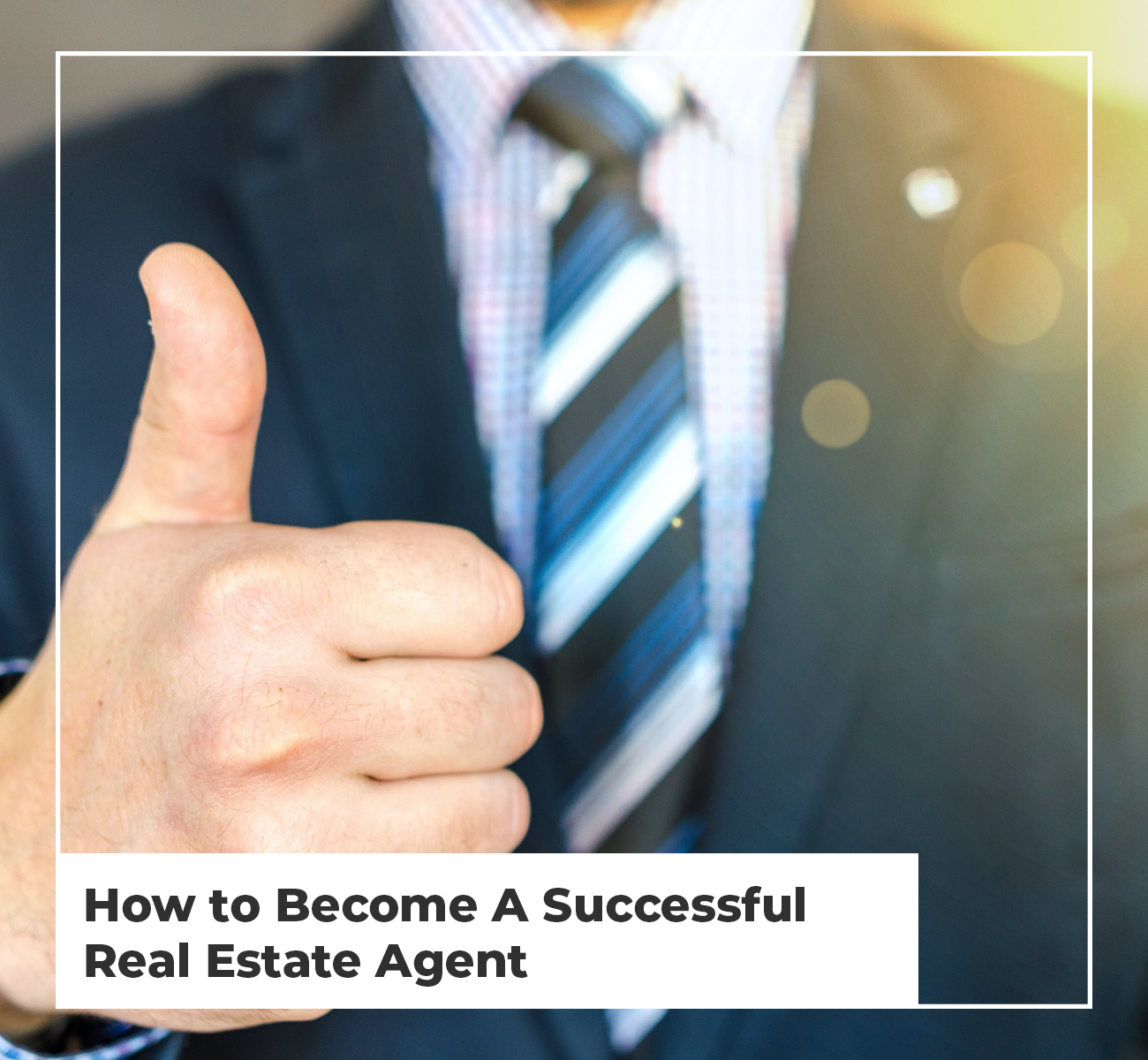 Choosing a career in real estate can be fun and rewarding. An agent can choose to be their own boss or work in a team. Being a real estate agent, you are helping individuals find their dream home, or possibly sell, in order to find a new home that better fits their needs. Seeing a young family smile or cry tears of joy because their great agent helped them find their first home where memories will be created. Helping a retiree sell their home so they can buy a beautiful Nevada beach house - these are all reasons becoming an agent can be rewarding.
Being an agent also allows for new relationships to be built, both professional relationships and friendships. Like any career, you want it to be a successful one so below you will find a guide on how to become a successful real estate agent.
Table of Contents
Find A Mentor
For a new agent, finding a great mentor is invaluable and provides hands-on learning. There is textbook learning which provides great knowledge but not necessarily the practical "real world" aspect of being a real estate agent. A mentor can give a number of scenarios their mentee can practice to gain experience and practice problem-solving.
When working with a mentor, a new real estate agent gets to watch and learn all the great ways to interact with clients and how to build relationships. As a new agent, it may be comforting to just go off a script when interacting with clients as nerves are setting in, however having someone there to guide you can build confidence and allow for a more genuine conversation.
Be Tech-Savvy

There are a number of benefits to being a tech-savvy real estate agent in Nevada which include the following:
Save Time
Being a real estate agent is hectic and most days are filled with driving around, meeting clients, attending open houses, and more. Technology can be used to save time with things such as contract signatures. Apps that include Zillow or DocuSign allow for electronic signing to save time for everyone involved.
Tools
Various tools that include getting neighborhood data or extensive property listings in a database are some of the many tools a tech-savvy agent can benefit from. More tools and benefits include:
Reports on current real estate conditions
Instant email notifications of homes that are just listed
Referral networks
Virtual tours
Easy to follow up with clients
Presentations
Seamless closing transactions
Communication apps
Helping the environment by creating a paperless environment
Get Social

Social media plays a big role in a lot of people's lives, there is Facebook, Instagram, Snapchat, TikTok, LinkedIn, YouTube, and more. Agents can do Facebook and Instagram live house tours, Snapchat stories, and even hop on the TikTok train. A successful real estate agent in Reno, Nevada should have a social media platform or platforms that stand out. This can be done by not only utilizing the tools mentioned but engaging with their audience; having a high engagement rate brings in more business.
Engage with clients by playing games such as, guess how much this home will be listed at; the comment section will explode! After a post like this, an agent's inbox can also start to attract attention with inquiries from potential clients with questions that include, how much is my home worth? Would I benefit from selling?
Don't just focus on the business, showcase your personal life, especially if it can be relatable to an audience. An agent who is a dog owner with a big backyard can showcase this on social media and help the audience know what they need in a house where big dogs will also be residing. Maybe as an agent, you are also a parent, do videos on what every parent should look for when buying a home. All of these engagement posts will benefit you as an agent and can bring in more clients, as well as build relationships with existing, and past clients.
All in all, use social media to market yourself and your business!
Open Houses
Open houses are a great way to attract new business and sell yourself as well as sell the home. Think of this as a networking event, and dress to impress. Bring marketing materials that include brochures, business cards, flyers etc. Use this time to engage with everyone that has come to the open house. Ask questions that include, what is it about this house that grabbed their attention, how does it fit in their criteria of wants and needs. Not only should there be a business card left for these potential clients but take down their information as well. Real estate agents can have a sign-in sheet for the attendees, this way there is room for follow-up.
Publicity

Once an agent has established themselves in the industry, it is a good time to start thinking about gaining publicity. Real estate agents spend their time marketing themselves to clients, now it's time to pitch to the media. Pitching a story to the media will help gain exposure and showcase the talents as a real estate agent. An alternative to pitching a full story is to offer expertise on real estate in print media. There are a number of websites that can connect an agent to a journalist; journalists may send out queries for an article they are working on, and an agent can respond to the interview questions which will in turn gain exposure.
Join a Team
There are many professions where teamwork is how the majority of the workday is spent. Real estate agents however can work alone if they choose to do so. Having said that, having two minds work together as one may be beneficial to all involved. Agents who work together may have to split commission but it is important to note that teaming up will more than likely increase business, which in turn increases income.
Working with others can allow for knowledge of the market throughout the whole region rather than just the neighborhood you specialize in. Team members can bounce ideas off each other when finding themselves in a tough and sticky situation. When one agent stumbles upon a problem, a team member may have the perfect solution as they have gone through something similar in the past. Bouncing ideas off each other when brainstorming ways to market themselves, or engage their audience on social media is another great example of teamwork that can allow for agents to be more successful.
Knowledge is Power

As a new agent, familiarizing yourself with market conditions, researching the neighborhood you will be working in and understanding clients' needs will be a huge factor in determining success. New agents need to understand home value and how it can change. It is also important to know what comparable homes will be going for in a standard home-two to three bedrooms with two bathrooms.
When an agent becomes more established they can consider expanding their knowledge and research the areas outside of their local market. A successful real estate agent will know the sale prices, how many days a house will usually stay on the market, and the average number of homes that go onto the market each week. Knowing this important information can allow for better communication with clients. If an agent wants to be successful in the industry, they should read their industry news and make sure they are keeping up to date on the market trends and what will affect property value.
With the right knowledge and ability to market yourself, being a successful real estate agent will come naturally. Just remember to attend open houses and take advantage of all the right tools available to you as an agent. Enjoy becoming the new best agent in town!
Google Reviews
⭐⭐⭐⭐⭐ "They provided many options for us to look at that fit our wants and needs. We ended up with *the* perfect home! Relocating from Vegas to Reno can be stressful, but they took charge and made it as easy as possible for us." -Nicole O. on Google
⭐⭐⭐⭐⭐ "Would highly recommend to anyone in the market to buy a house in the Reno area!" -Jenn E. on Google
⭐⭐⭐⭐⭐ "We moved from SoCal to the Reno area and our realtor and her Nevada Real Estate Group were fantastic! This realtor went above & beyond for us!" -Bill L. on Google
⭐⭐⭐⭐⭐ "Chris is an incredible agent who always had my best interests in mind. He was responsive, conscientious, and experienced. Could not have trusted him more!" -Merrill B. on Google
⭐⭐⭐⭐⭐ "This team was very genuine and eager to find us the right home. They were always there for us when we had any questions or concerns and were extremely helpful during this process. We feel truly lucky to have worked with this real estate group and would recommend them to anyone who has any real estate needs!" -Andrew H. on Google
⭐⭐⭐⭐⭐ "If you are looking to buy or sell real estate look no further! This team has extensive knowledge & will go the extra mile for all your needs. I highly recommend the Nevada Real Estate Group." - Katrina K. on Google